Rossi discharges himself from local hospital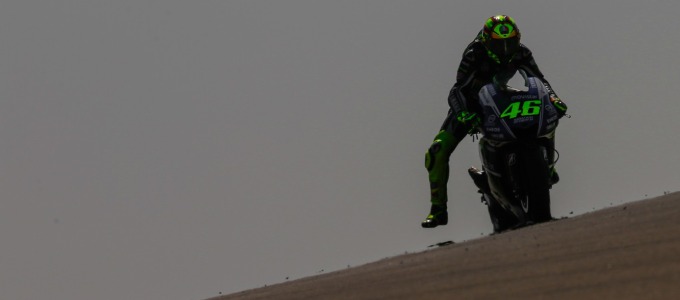 Valentino Rossi has taken his nickname of the Doctor to the next level, discharging himself from the local hospital after his crash in Aragon this afternoon. 
Rossi was transferred to a local hospital after crashing out of fourth position fighting with the top riders during the race after running wide and highsiding with his bike lacking grip on the astro-turf. After being stretchered away he was sent to the medical centre for checks, before going off to the local hospital for further checks. 
He was initially diagnosed with a 'concussion with a suspected loss of consciousness'. 
He was expected to spend the night in the hospital, however Rossi took things into his own hands and discharged himself from Alcaniz hospital.
"Valentino is progressing very well," said Clinica Mobile Medical Director, Michele Zasa. 
"In Alcaniz the CT scan was negative and although the local doctor wanted to keep him at the hospital overnight, Valentino discharged himself.
"Now he's in his motorhome relaxing, and in any case the Clinica Mobile is keeping him under observation for the whole night. From a neurological point of view he has fully recovered and at the moment he's fine so we'll keep on taking care of him overnight and hopefully by tomorrow morning everything is going to be ok."
After such a scary crash it's great to see The Doctor able to discharge himself with only a headache. He now has two weeks to recover before the next round in Motegi. 
Today's race was won by Valentino Rossi's Yamaha team-mate Jorge Lorenzo, with Marc Marquez and Dani Pedrosa also crashing out of the race.