Schwantz tips Redding to succeed next season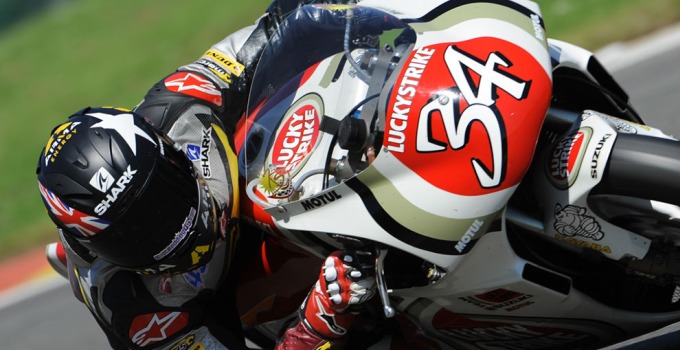 MotoGP legend Kevin Schwantz has tipped Scott Redding to be a huge success when he finally gets his hands on the much coveted factory Honda. 
The 1993 500cc World Champion has been impressed with what the young Brit has been achieving this season, despite having a bike much slower than a lot of his competitors. Now, with a RC213V in the hands of Marc VDS waiting for Redding for next season, Schwantz believes that he could quite possibly be the rider to take the fight to Marquez in 2015 and onwards.  
"Scott is doing a great job this year, he's always one of the fastest guys on the customer Honda and often in front of the likes of Aoyama and Hayden before he went out through injury," said Schwantz, speaking to Bike Social.
"He's knocking on the door of some good results and even banging bars with Crutchlow on the factory Ducati. If he continues to work on things he will go far, especially when everything gets a bit closer together in 2016 and the rules are more fair."
"Sometimes you think is it worth it to run around hoping you can get a top twelve finish but Scott's doing a great job. On a factory Honda next year Scott could be a podium threat, even as big as he is! I think sometimes being a little bit taller can help you be more in control of the bike.
"I don't know if much more can be done with a factory Honda than what Marc Marquez does with one but if there's anybody out there that could potentially surprise us it's Scott."
Redding battled with Marquez during Marc's final year in Moto2, with Redding winning three races in 2012.