Spanish football match causing a delay to 2015 MotoGP season?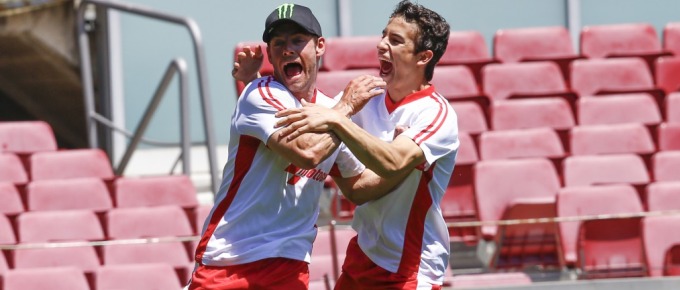 Spain's biggest football match of the year could cause the MotoGP 2015 season to be delayed a week.
The Grand Prix commission met in Misano, and agreed on a date to start the 2015 season, the 22nd March 2015. However, MotoGP heads then realised that it clashed with the biggest domestic football game in the Spanish season, and arguably the world, with Barcelona hosting Real Madrid in the Camp Nou, causing quite a sever television clash. 
With "El Clásico" likely to be arranged for an evening kick off, to maximise a world wide television audience, it would cause a clash with the floodlight season opener in Qatar. Dorna and the Grand Prix commission have decided that it would be in the best interests for MotoGP to delay their start by one week to maximise viewing figures. 
The match between Barça and Madrid usually receives a world wide viewing audience in excess of 400 million viewers world wide. With sponsors wanting their products viewed by as many people as possible, and Dorna wanting the world watching under the lights in Doha, it seems a reasonable and sensible move to delay the start of the season by one weekend.
The provisional 2015 calendar is still due to come out when the paddock reconvene in Motorland Aragon next weekend for the fourteenth round of the 2014 season, but with the season starting on the 29th March, not the 22nd as originally drawn up. You can check out the 2015 pre season testing schedule by just clicking here.