Jeremy Burgess back in MotoGP with LCR?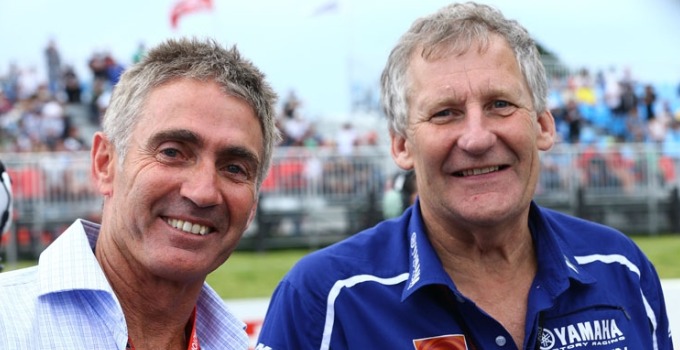 Legendary crew chief Jeremy Burgess could be making a stunning return to MotoGP, as crew chief for Jack Miller in the LCR team. 
The Australian was unceremoniously dumped by close friend and fellow legend Valentino Rossi after a fourteen year affiliation at the end of the 2013 season, but it now appears after one season the on the other side "Jeremiah" as the Italian's love to call him could be making a return to Honda, with whom he made his crew chief debut with, back alongside compatriot Wayne Gardener.
The news comes from the usually very reliable www.pu24.it, who have very close links to Valentino Rossi. They say that Lucio Cecchinello approached Burgess whilst he was in Indianapolis on vacation watching the race, and put forward the suggestion of taking the "new Doohan" under his wing, and teaching him just like he did to the young Australian 25 years ago.
Burgess left Honda with Valentino Rossi in 2004, and whilst he wasn't as vocally critical as the Doctor was, it does appear he would have no problems going into a satellite team for HRC, whilst working very closely with the factory. 
If a deal to take Burgess to LCR is in place, and was thrashed out, or even discussed in Indianapolis, then Miller's move to MotoGP should be announced officially in the not too distant future. With his Marc VDS case now sorted with the Belgian outfit signing Alex Marquez for 2015 & '16, it now appears a matter of time until one of the worst secrets in recent years in officially confirmed. 
Burgess' reputation took a hit when he moved to Ducati with Valentino Rossi, famously claiming that "if we had that issue with Valentino it'd be fixed in 80 seconds" when talking about the Ducati's front end issues. Two winless years later Burgess returned to Yamaha, with his tail between his legs, alongside Valentino Rossi, but only for one year.