Burgess praises Rossi's decision to change crew chief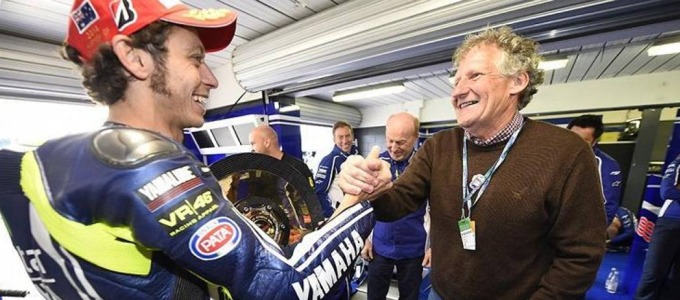 Valentino Rossi's former crew chief Jeremy Burgess has praised the decision of his former rider to change crew chief ahead of the 2014 season.
After 14 year together, last year Valentino Rossi unceremoniously dumped Burgess as he crew chief, as the nine-time MotoGP World Champion wanted to go in a new, fresh direction, away from the Australian. Burgess was of course replaced by Silvano Galbusera, a man who had no MotoGP crew chief experience behind him. 
However, the decision now looks not only vindicated, but a relative masterstroke from the man who has such a reputation of timing everything to perfection. Galbusera came in with new ideas and the whole change managed to awake Valentino Rossi from his slump, with him producing some of the his very best racing of his career this season. 
This past weekend the Doctor celebrated his second win of the season, and put himself in the box seat to claim second place in the world championship. Should he claim second place, it would be his best finish since he last won the MotoGP World Championship back in 2009. 
Despite the somewhat cold circumstances of the break-up, Jeremy Burgess looked as happy as any fan on Phillip Island after the race, and the Aussie praised the attitude and decision making of the Italian. 
"This year Valentino has been more comfortable on the bike than when we left Yamaha for Ducati in 2010," the 61 year-old told Gazzetta dello Sport. "Already at the end of last year you could see his progress.
"It was a good decision. At one point in his career Andre Agassi decided to leave his coach and it proved to be a big decision. Not because he was doing badly, but because he was looking for a new path and a different motivation."
As well as winning at the weekend, Burgess thinks Rossi may have enough in the tank to still claim second place in the championship, despite his team-mates electric pace.
"Lorenzo has had ​​a great second half of the season, the are 8 points between the two. But Valentino is strong in Sepang, I think he can do it."