Hayden rubbishes retirement rumours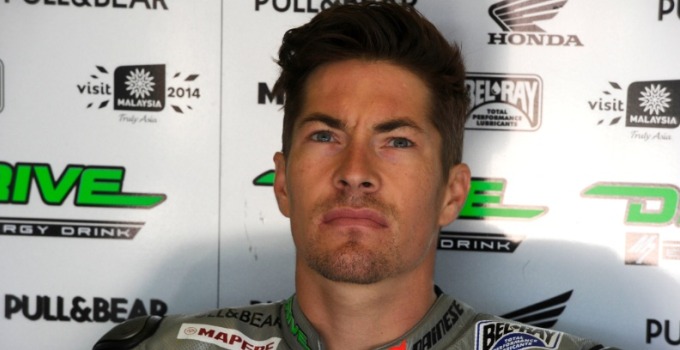 Injured former MotoGP World Champion Nicky Hayden has rubbished rumours he is ready to retire from Grand Prix racing at the end of 2014.
The 32-year old is a popular character in the paddock, and is currently sidelined by a wrist injury he needs further treatment on, after sustaining the injury back in 2011. He will be out for the Indianapolis and Brno Grand Prix's due to his surgery on his 'chronically inflamed right wrist'. Leon Camier will stand in for the American for the next two races, but Hayden is insistent that it is only two races he will miss.
"Although undergoing surgery is not usually a positive thing – not least because you lose a lot of time – I'm happy with how the operation went last week. Sometimes it is difficult, but we know that injuries are part of our sport and we must learn to manage them," said Hayden. 

"Everyone knows that my wrist has been causing me problems, especially at recent races. I underwent an operation in June, which helped me to complete the first half of the season, but the truth is I've been riding with a lot of discomfort, and have been unable to perform at my best. 

"So, together with the team, we decided to make an important decision and undergo a larger operation to treat an injury that comes from three years ago – when I broke my scaphoid and did not heal well. According to Dr. Chao the operation was a success and I am very happy, and focusing on my recovery. 

"My right wrist still needs to be immobilised for another week. Then I will begin rehabilitation therapy, and I'll slowly recover mobility. I want to thank the team, sponsors and fans for all the support they are giving me at this time. 

"In the first examination, a week after surgery, I received an injection of platelet-rich plasma to help heal bones. According to the doctor my recovery is on course, which is very positive. 

"It takes patience, but if I have made the decision to have surgery it is to get back to my best. I made the decision thinking about being healthy for the end of the season and already thinking about next year." 
On the subject of 2015, there had be rumours that the Kentucky Kid was ready to hand up his helmet this year, and wouldn't return next year. Hayden insists this isn't the case, and he will be honouring the second year of his contract with the Aspar Honda team.
"I still have a lot to offer in the MotoGP World Championship. I have a contract for 2015 with Aspar Martinez – and will honour it," he says.