Nicky Hayden expecting to race in Catalunya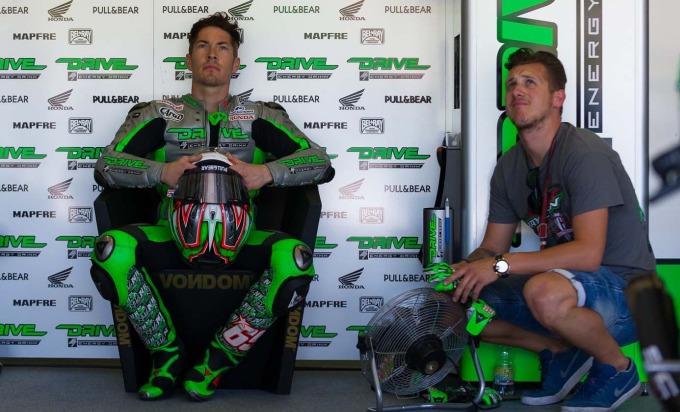 Nicky Hayden is expecting to race this weekend in Barcelona, after getting through the first day of practice without any major problems are his recent wrist surgery.
The 2006 MotoGP World Champion had gone under the knife to cure a right wrist problem, and was forced to sit out of the Italian Grand Prix last time out after significant problems after the first day of practice.
However the Kentucky Kid looked to be back to his former self in Barcelona, completing 32 laps over the first day's two sessions, and ended the day in eighteenth place, but less than two seconds off the pace of the leaders. The Aspar team were unsure of Hayden's wrist condition, so have Leon Camier with the team, ready to stand in if Hayden had encountered any problems.
"Fortunately today we were able to ride uninterrupted and gather a lot of data," said Hayden. "I am confident that we can improve over the weekend. We know that this won't be an easy Grand Prix, but it is a home race for the team and we will try to do our best.
"The operation last week went better than expected and I feel considerably better than at Mugello. Unless tomorrow morning when I get up I have a specific problem, my goal is to ride all weekend.
"I hope to score plenty of points on Sunday. My main problem is my right hand when braking, but it's something I already had in mind, so I'm willing to deal with this situation. The Circuit de Catalunya is a track I like, but sometimes I feel comfortable here and sometimes not so much. This weekend we will fight to give the best showing of ourselves."