Nicky Hayden: I want to win again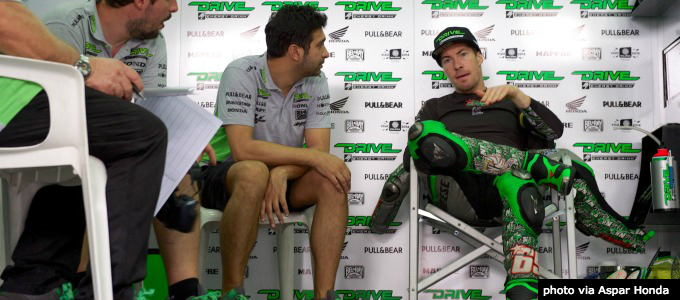 2006 MotoGP World Champion, Nicky Hayden, has admitted he has one wish for 2015, and that's to win again!
Hayden is by far and away the most successful rider to make the transition from Superbikes to Grand Prix racing, and is the last American rider to win a Grand Prix title, with Ben Spies' victory in Assen the only victory by an American other rider since Hayden's second consecutive victory at Laguna Seca during his title year of 2006.
However, five seasons with Ducati didn't give Hayden a chance to three wins in MotoGP. After five years, and only three podiums with, Hayden moved to the Aspar customer Honda team for 2014. But the lack of power, and time missing due to a wrist injury meant that Hayden ended the season in sixteenth position, the first time he failed to end in the top ten since he joined the paddock in 2003.
The Kentucky Kid is hoping that the completely revamped, 2015 version of the open class Honda RC213V-RS will be able to allow him to get back to being competitive. Whilst Hayden's Aspar Honda will not be anywhere near as competitive as Marquez's Repsol Honda, it will certainly be better than it was last season. The standard Magneti Marelli electronics package and non-seamless gearbox will mean Hayden won't be challenging Marquez or Rossi next season, but with the added power Hayden will hope for a better season this term.
"The power is the biggest difference," the 33 year-old told GPone. "In 2014, I had no problems with the chassis, but I did with the acceleration and top speed. The new machine seems to be much better in these areas. Nevertheless, we can still improve in all aspects."
When asked about what his ambitions were for 2015, he simply said: "I want to win again.
Then, I want to see how much fuel is left in the tank, even if I go try something else. But at the moment I am concentrating fully on the MotoGP World Championship."
Entering the second season of his two year contract with the Aspar Honda team, 2015 could be the final time we see Nicky Hayden on a Grand Prix circuit.