Aleix Espargaro to run Moto3 team in 2015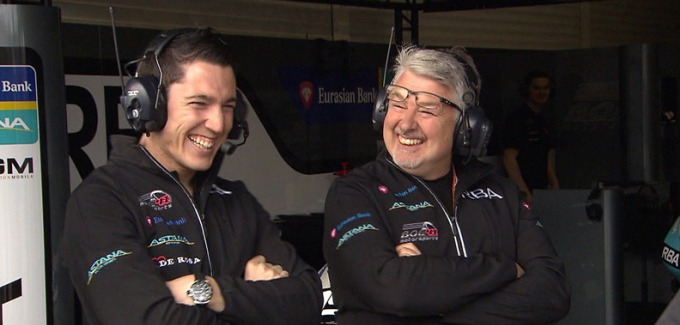 MotoGP rider Aleix Espargaro will run a Moto3 team in the World Championship next season.
The NGM Forward Yamaha rider currently runs a team in the Spanish CEV Repsol Championship, and after great success with fifth place and Moto3 wild card, Gabriel Rodrigo as his main rider, Espargaro will move his RBA Racing team into the World Championship for 2015.
Espargaro, according to Marca.com, will continue to use KTM machines, much like he is in the Spanish Championship, and will bring the young Argentine rider Gabriel Rodrigo with him into the World Championship next season.
Espargaro's move will see him following in the footsteps of Movistar Yamaha rider, Valentino Rossi, who this season launched his VR46 team in the Moto3 World Championship in a bid to promote and help young Italian riders get a chance and support when they move to the Grand Prix paddock.
The move would also see him join the likes of the Estrella Galicia 0,0, Calvo and Mahindra teams in running in both the CEV Repsol series and the Moto3 World Championship.