Miller insists nothing is signed with Marc VDS… yet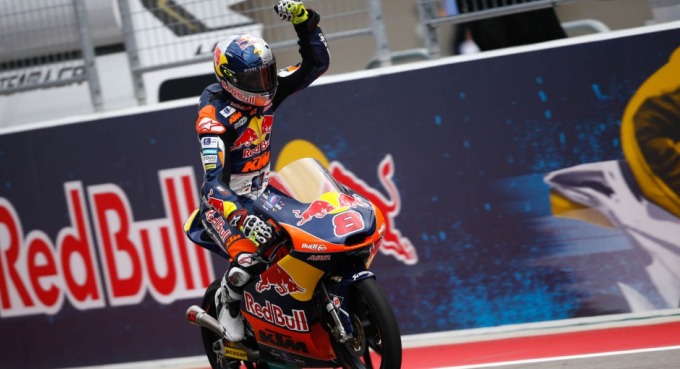 Jack Miller has quashed speculation he has signed a deal with Marc VDS for 2015 and 2016, insisting he has 'signed nothing'.
The young Aussie has enjoyed a great start to the season, and has clicked wonderfully with the KTM. Leading the Championship after the opening six rounds has seen the 19 year-old Australian become a hot commodity in the paddock, linking him to a multitude of Moto2 and even a MotoGP ride for next season.
But all this appeared to be in vein when Michael Bartholemy last week said that Miller had signed a deal with Marc VDS Moto2 team, back at Silverstone last season, for 2015 and 2016.
Miller, has now responded to Bartholemy's claims that he has already signed for the Belgian outfit.
"I don't want to think about what will happen next year; I cannot afford to think about anything else other than this season," said the Moto3 championship leader.
"I wish this was something only spoken about after the season ends, although I know that this isn't possible.
"But all that is my manager's job, not mine. I only know that I have nothing decided for next year. I have no contract for the future, so we are completely open and free to negotiate. People talk a lot in the paddock and this is not good, as they put a lot of rumours out there that are not true. 

"I only know that I have nothing signed for next year and that I, personally and as a rider, am focusing solely on this great opportunity that has been given to me by the Red Bull KTM Ajo team, to fight for the Moto3 World Championship." 
With Miller signing a contract with Aki Ajo to be his personal manager after a the alleged contract with Marc VDS was signed will have undoubtedly added to the complications, with this looking like it will become a very messy situation.  
It is a very wise, and diplomatic response from Miller, who saw his lead at the head of the championship cut from 30 to five points after Millers last lap crash in Mugello last time out.