Hayden goes under the knife; Should return for Catalunya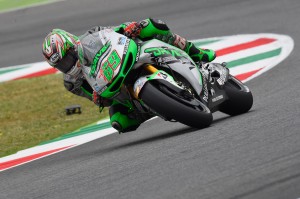 Nicky Hayden has today undergone his planned surgery in Italy, to fix his problematic right wrist.
The Kentucky Kid had complained of problems ever since the Spanish Grand Prix back over a month ago, and the pain was so great it was enough to force Hayden to withdraw from this past weekends Italian Grand Prix.
The root cause of the inflammation isn't clear, but Hayden believes the it is a problem that hasn't truly gone away since his crash in Valencia at the tail end of 2012.
As planned, Nicky Hayden underwent surgery on his right wrist in Italy on Tuesday. 

In a press release from Hayden's Drive 7 Aspar team, 'an arthroscopic cleaning procedure was carried out on his right wrist and some floating matter was removed. Nicky was also injected with an anti-inflammatory to reduce the swelling and loosen the joint.' 

It went on to say that 2006 MotoGP World Champion was operated on by Dr. Riccardo Luchetti at in Morciano di Romagna, Italy, with the surgery starting at 8:10am and taking around an hour and a half. 

Hayden will be discharged later today to continue his recovery, 'and then he will rest and recover, with the hope of returning next week in time for the GP of Catalunya'.