Herve Poncharal hopefull of keeping Pol Espargaro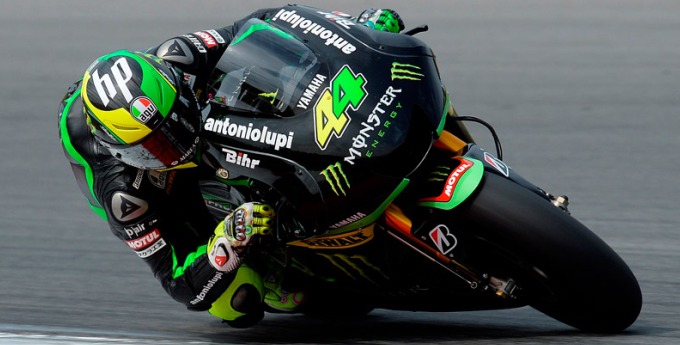 Herve Poncharal is desperate for Jorge Lorenzo and Valentino Rossi to sign new contracts with Yamaha, so he can keep Pol Espargaro for 2015. 
After a stunning fourth place in Le Mans and an equally impressive fifth place in Mugello, the reigning Moto2 World Champion is finally starting to show his pace and talent in the MotoGP class, understandably, his new team manager doesn't want to loose him just yet. 
Pol Espargaro is contracted directly to Yamaha, not Tech3, so should Lorenzo make a shock move to Honda, Ducati or Suzuki, Pol would be first in line to take the vacated seat alongside Valentino Rossi in the Movistar Yamaha factory team for 2015. 
If however, Jorge Lorenzo decides to stay in the Factory Yamaha team, then the 22-year old would have to wait, with Poncharal in the Tech3 team, until at least the 2017 season to get his chance on the full factory Yamaha machine. 
"The high priority for Yamaha is to keep Jorge and Valentino. We have to wait but if I can keep Pol it would be like a dream because he has incredible potential," said Herve Poncharal when speaking to MCN. 
With the threat of having to wait until at least the 2017 season before he gets a chance on the factory bike, Espargaro may elect to change manufacture when his contract expires in 2015. Poncharal, however, doesn't think that Yamaha would let Espargaro slip away from them, appreciating his value in the battle against Marquez and HRC. 
"If he continues to do well then he will be on anybody's list. Yamaha is far from stupid and they signed Pol very early. They know his value and see how good he is and I am sure they will try very hard to retain him."