Exclusive chat with the Open Class leader Aleix Espargaro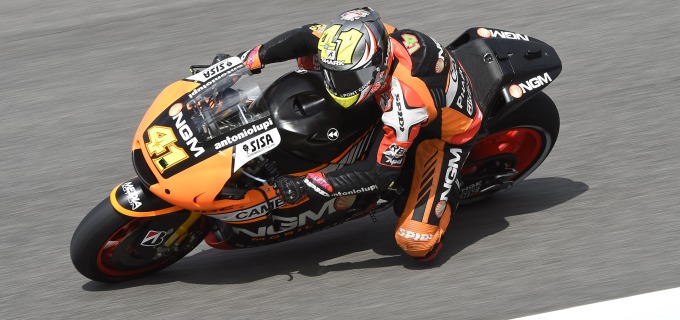 Aleix Espargaro has been the surprise of 2014. Nobody was sure on just how the Open Class bikes would perform, or indeed, what bike would be the quickest.
Despite the extra allowances on engines and fuel, as well as the softer compound tyres being available, nobody gave any of them a serious chance of amounting anything serious this year. However, when Aleix Espargaro, aboard the NGM Forward Open Yamaha was quickest in both practice sessions in Qatar, everybody suddenly sat up and took notice of just how quick this combination was. 
A fourth place at the opening round, as well as top tens at every race this season bar Argentina when he had a crash, Aleix Espargaro has arguably been the best rider this season behind the still undefeated Marc Marquez. You only have to look at the struggles team mate Colin Edwards is having to appreciate that Espargaro isn't on a full factory machine.
We caught up with Aleix exclusively ahead of his home Grand Prix this weekend in Montmelo, and spoke to him on a range of things from his spectacular start, to racing with his brother in MotoGP.