Rossi confident after difficult qualifying session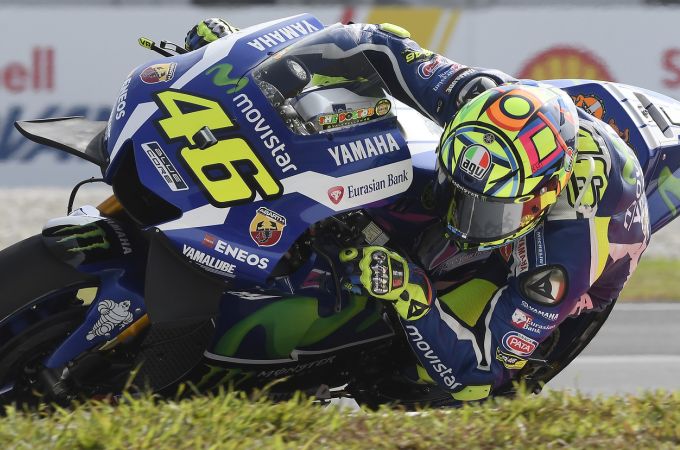 Valentino Rossi has said he is confident after securing a second position start ahead of tomorrows Malaysian Grand Prix.
The Doctor managed the conditions better than most, and used all his years of experience to help him secure the front row start. Wet track conditions and a drying track meant that all riders needed to keep their wits about them ensuring they were on the right tyres at the right time.
Rossi explained that the changeable conditions meant that he had to change his strategy in qualifying from the usual tactic, to a more flexible one depending on the conditions.
"It was a difficult session and completely different from normal," said the Italian who hasn't won in Malaysia since 2010.
"In qualifying you usually have two laps and after that another new tyre and another two laps. Today we had to start, try to not make any mistakes, put temperature into the tyres, but at the same time you have to push. Second place is very good.
Whilst not giving an answer as to where he could finish tomorrows race, the nine-times World Champion did admit that they improved the feeling of the bike and that he feels comfortable.
"I feel comfortable, especially because we improved both the setting and the braking compared to the FP4. We have to work, but starting from the front row is very good."
Photos via Movistar Yamaha