Lorenzo not surprised by wet pace in Malaysia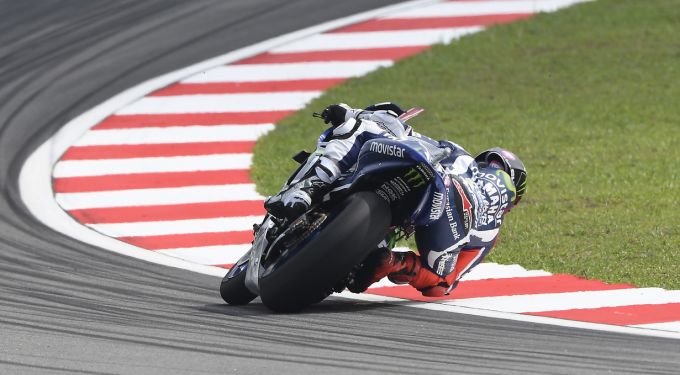 Jorge Lorenzo has said he is not surprised by pace in the wet in Malaysia, saying he has always been competitive in the rain at the Sepang International Circuit on his way to securing a front row start for tomorrows Malaysian Grand Prix. 
The three-time MotoGP World Champion has come under a lot of criticism in recent months due to his performances in the wet. Whilst still dominant in the dry, a lot of recent wet races and practice sessions have seen the Spaniard fail to win since Mugello back in May. 
With qualifying held in changeable conditions, many had expected Lorenzo to struggle. However, the 29-year-old managed the conditions as well as anybody else, guiding his Yamaha YZF-M1 into third position, starting on the outside of the front row. 
"In Sepang, in the rain, I've always been fast, so it doesn't surprise me that this weekend I would be competitive in the rain, because the grip of the track is very good," explained Lorenzo.
He went on to say that he could've gone even faster had he managed his tyres better on the drying track, rather than burning them out on the first laps of his stint.
"Maybe I pushed a bit too much in the beginning. On some laps I could have slowed down to cool down the tyres to attack on the last lap, but I didn't do this, I just kept running and at the end the tyre was too hot to improve the last three or four tenths," he said.
"Anyway it's a good position, third place in the rain, and I'm quite happy."
Photos via Movistar Yamaha