Lorenzo aiming to win "vice-championship"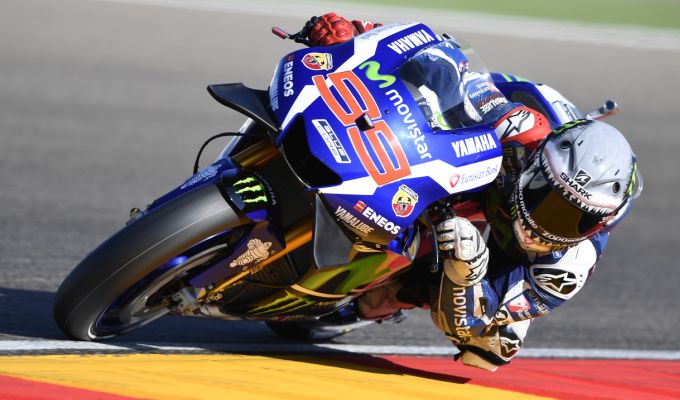 Jorge Lorenzo has said his new aim to is beat his team-mate Valentino Rossi into second position in the MotoGP World Championship and become "vice-champion".
The Spaniard saw Marc Marquez take his MotoGP crown last weekend in Motegi. Lorenzo crashed out with five laps remain, that along with Rossi's DNF's combined with Marquez' victory saw the Repsol Honda rider claim his third MotoGP title in four years. 
With the title now out of the question, Lorenzo has said his aim is to close and remove the 14 point gap between himself and his Movistar Yamaha team mate, something he failed to manage in 2014 where Rossi beat him to second in the World Championship.
"It was a shame in Motegi, but we were at least able to fight for the victory despite the wrong decision with the tyre," said the Majorcan. "My crash and Vale's gave Marc the title but honestly he was the most consistent rider.
"Now we have to fight for the second position in the championship, though the important thing – and why we are here – is to be a champion," he said.
"Phillip Island is going to be a bit strange because the fight for the championship is over, but I would like to do a great race and try to win. That's my goal for the next three races and take the vice champion title as well."
Photos via Movistar Yamaha