Rossi: Pedrosa was too fast, he had a better pace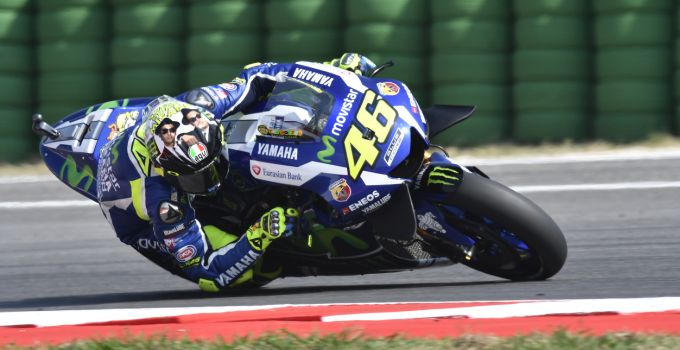 Valentino Rossi said that he thought he had the pace to win todays San Marino Grand Prix, that was until Dani Pedrosa overtook him in the closing stages of the race.
The Doctor started from the middle of the front row and took the lead on the third lap with a firm move on his team-mate Jorge Lorenzo – which would later cause an argument between Rossi and his team-mate. Rossi managed to gap Lorenzo and Marc Marquez and appeared to have the pace to take victory at home. 
However, with seven laps to go, Dani Pedrosa caught and passed Rossi with a block pass at Rio, once Pedrosa took the lead, he wouldn't relinquish it en route to creating MotoGP history by becoming the eighth different winner in as many races.
The Italian admitted he thought that he had the pace and rhythm to win the race once he had covered off both Marquez and Lorenzo, but the pace in which Pedrosa arrived with turned out to be too much for the Doctor.
"I tried the maximum to race against Marquez. When I saw that my rhythm was enough to win I was very happy, but later Pedrosa arrived and he was too fast," said the 37-year-old.
"I tried the maximum but there was no way, he had a better pace. Anyway, it's second place. It's a shame here in Misano, it's a race I especially tried to win, but today it wasn't possible.
"Thank you to all the fans that were at the track, it was great."
Rossi's second place to World Championship leader Marc Marquez' fourth means that Rossi took seven points out of Marquez' lead and reduced the gap atop the World Championship standings down to 43 points with five races remaining in the 2016 season. 
Photos via Movistar Yamaha