VR46 Riders Academy to host Yamaha Asian talent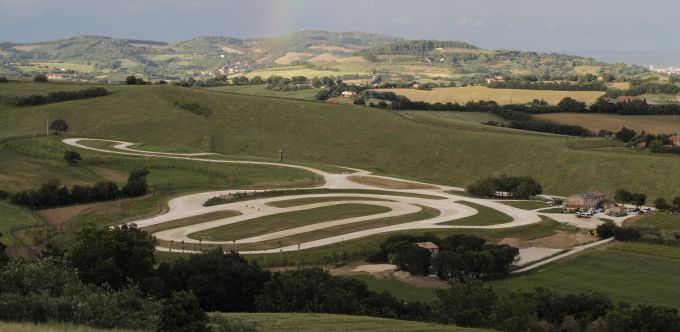 Yamaha have confirmed that the VR46 Riders Academy will host five young Yamaha riders from the Asia Production 250cc class of the Asia Road Racing Championship, in a programme they're calling "The Master Camp".
The camp will give the youngsters the chance to learn, train and compete with the nine-times World Champion and the other members of the riders academy over four days at the infamous ranch in the Italian's hometown of Tavullia. 
The five riders chosen are Peerapong Loiboonpeng, Galang Hendra Pratmama, Soichiro Minamimoto, Kasma Daniel Bin Kasmayudin and Imanuel Putra Pratna, with ages varying from 16 to 21 across the riders. 
Yamaha supply the motorcycles to the VR46 academy and this gesture only strengthens the bond between 'the Doctor' and the Japanese factory, whilst helping Yamaha find and nurture young talent from around the world. 
"Only a few months ago the partnership between Yamaha and VR46 began and it brought the guys of the Academy some fantastic bikes for their training, on track and at the Ranch," said Rossi. "This was already a great step towards helping young talent, but today I am even happier when thinking about the start of the first edition of 'The Master Camp', which is only a few weeks away.
"In the first week of July some by Yamaha selected riders will come to train with me and the VR46 Academy riders. This initiative is a great achievement, and it's only the first of many more exciting projects to come from this collaboration. Yamaha and VR46 have the same objective; they aim to help young talents to achieve top results in the motorcycle racing," he said. 
"I'm personally very happy to play an active role in helping young talent and I'm looking forward to meeting the Yamaha riders and training with them and the Academy guys at the Ranch and at the Misano circuit. They will spend an entire week with us, train with us, following the same programme every day, on track and at the gym. It won't be easy for them, but I'm sure we'll have fun! It will be a beautiful and busy week!"
Photos via Yamaha Racing