Katsuyuki Nakasuga to wildcard in Motegi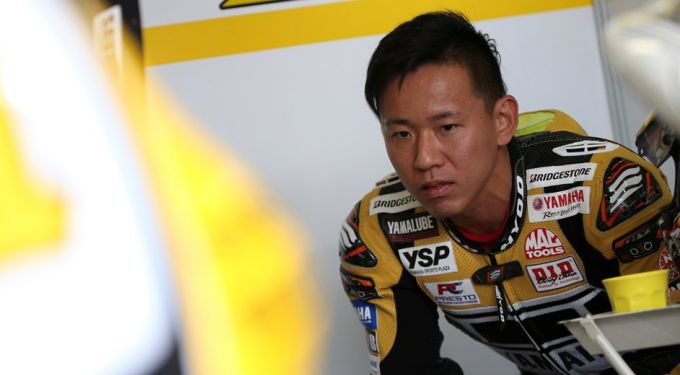 Regular MotoGP wildcard rider and Suzuka eight-hours winner Katsuyuki Nakasuga will wildcard in this years Japanese Grand Prix at Motegi. 
The four-time consecutive All Japan Road Race Champion has wild-carded in the last four Japanese Grand Prix, whilst also standing in for the injured Jorge Lorenzo at Valencia in 2012 where he recorded a career best second position. 
As well as racing in Japan, Nakasuga is a key developmental rider for Yamaha and their MotoGP project, completing numerous laps on the YZR-M1 thought the year. The main purpose of Nakasuga's attendance will be to put 2017 parts into action earlier than normal in a race setting. 
Nakasuga knows his primary role is to help develop the Yamaha M1 rather than to simply go out and race, despite this, the 35-year-old is happy to once again be given the opportunity to race in front of his home fans by Yamaha. 
"Last year I improved on my best result at the Grand Prix of Japan when I took a top-10 finish [8th], and I was able to show how much both the YZR-M1 and I had improved," said Nakasuga, who is on a current 10 pole to win race streak in the Japanese domestic series.
"This year I'll again be participating as part of my development duties with the M1, but I look at it as a once-in-a-year chance to give my absolute maximum and test my skills against the world's top riders. Last year I was able to battle with my Suzuka 8 Hour teammates Pol Espargaró and Bradley Smith in the race, and this year my goal is to be in a position to battle with those guys again.
"Please come and cheer us on at the race, and let's make this year's Grand Prix of Japan an amazing one."
Whilst Nakasuga is pencilled in to be wildcarding on the third factory Yamaha machine, Nakasuga may end up covering the injured Bradley Smith. Smith is currently weighing up his options regarding surgery on his injured leg. If the Brit does undergo surgery in the coming weeks, he will miss the Japanese Grand Prix, meaning Nakasuga could end up partnering his Suzuka Eight Hours team mate, Pol Espargaro, in the Tech3 team. 
Photos via Yamaha Racing