Maverick Viñales: There's room for improvement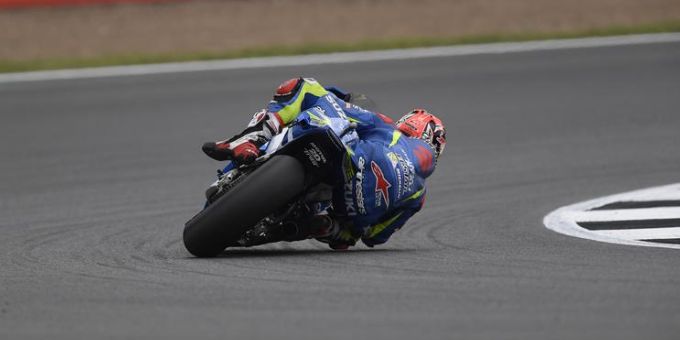 Maverick Viñales issued an ominous message to his MotoGP rivals today – "there is room for improvement".
After topping the morning FP1 session, Viñales backed that impressive session up with another strong session in FP2, which which he ended the first day of free-practice at Silverstone as the second fastest rider overall, just three tenths behind Andrea Iannone.
Unlike Marc Marquez who was has his eye on a certain compound of rubber for Sunday already, Viñales said that he has good feeling with both the hard and soft compound tyres – even if like the rest of the MotoGP field, he was stronger with the hard tyre.
"I have a good feeling and confidence after this first day, we still can work on lines because this circuit is pretty long to learn and so there is room for improvement," said the Spaniard.
"We did a positive job today both with hard and soft tyres; this morning with the hard I was already competitive and I improved with the soft. Although I have already covered the race distance today with one set, we still have to further investigate which will be the best option for the time attack and for the race.
Viñales, who dubbed himself "the Champion of Friday", was one of few riders to complete 20 laps on a single set of tyres in a bid to gather data for Sunday's race, said that he felt comfortable riding on soft rubber around Silverstone.
"I felt good also with used tyres and the set-up has improved; the main focus will be to refine my riding style."
Viñales will be amongst the riders hoping that weather forecasters have got tomorrow's forecast wrong, with rain due to fall during MotoGP qualifying, Viñales will be hoping his bid for pole isn't affected by the rain. 
Photos via Suzuki-Racing