Petrucci: Stoner wants to race in Austria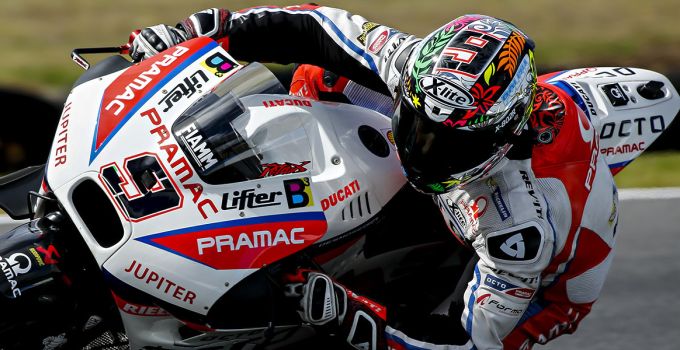 Danilo Petrucci has said that Casey Stoner wants to race in Austria if he proves to be competitive in his private test at the Red Bull Ring.
Petrucci will join a the large stable of Ducati riders in heading down to Austria at the conclusion of this weekend's German Grand Prix, before a two day test at the Spielberg circuit. Along with the factory and fellow satellite riders, Petrucci will be join by Ducati test riders Michele Pirro and Casey Stoner.
Petrucci said that there may be more motive that just testing the Desmosedici for Stoner.
"I think Casey wants to see if he's competitive, because he wants to race in Austria," he told Italian website GPone.com.
"This winter I talked at length with him," he continued. "I also asked him to ride my bike after my accident (testing crash at Phillip Island in late February). He told me he didn't want to race anymore; that it was no longer his life, because in the end a MotoGP rider only spends 5% of his time riding the bike."
Despite being very vocal publicly and seemingly telling Petrucci he doesn't want to race a MotoGP bike again, the Italian said that he seeing his pace in Sepang, the nature of the track could draw Stoner out of racing-retirement.
"I saw him riding at Sepang, he was riding fast and wasn't pushing. He quick over the flying lap, we need to see over a race distance," he said.
"Austria could be the right place for a wildcard. The track should favour the Ducati. There are three straights and a few corners, seven right and two left, the Desmosedici can make the difference in acceleration."
Petrucci reiterated his case, that he thinks it would only happen if Stoner shows competitive pace during next week's test, before a Petrucci-esque joke.
"I think Casey wants to test to see if he's fast, then he'll decide. I'm sure that he'll be quick, but hopefully not fast enough to be in front of me!"
Photos via Pramac Racing