Lorenzo: My hand will be OK for Sunday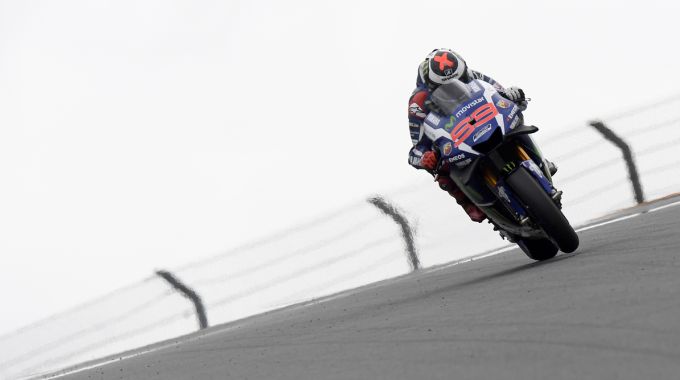 World Champion Jorge Lorenzo says he will be fit and fighting come Sunday's German Grand Prix at the Sachsenring, despite paying a trip to the Clinica Mobile after his fast crash in FP1.
The Spaniard suffered a fast crash into turn eleven, more commonly known as 'The Waterfall' when rain started to fall during the first session of the weekend. Despite escaping with only a sprained right ankle and a bruised hand and wrist, Lorenzo was understandably slightly more cautious when taking part in the afternoon session. 
Just lost the front end with the cold tyre, did the World Champion https://t.co/OAO89OcOoY

— GPxtra (@GP_Xtra) July 15, 2016
Lorenzo could only manage a time good enough to get him sixteenth place overall, and alarmingly 1.663 seconds off of the best time of the day set by Viñales. Both Rossi and Lorenzo complained about not being able to generate the heat into their front tyres with the conditions so cold.
"It looks like these are very cold and slippery conditions and you have to be very careful with the tyres," Lorenzo explained.
"This morning I had a crash going downhill so to be honest I didn't get good confidence in any of the corners of the track and I felt really slow. All the Yamahas are struggling at the moment in these conditions and I'm the slowest one, so let's see if we can improve our speed.
Despite the bruising and sprained ankle, Lorenzo insisted that he will be fine for Sunday as he bids to close Marc Marquez' gap at the head of the championship down from 24 points.
"My physical condition after the crash is OK and will not be a problem for Sunday."
Photos via Movistar Yamahaa