Iannone confirms there was an option to stay with Ducati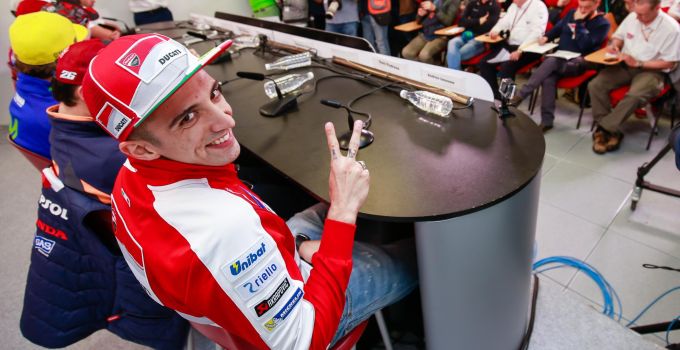 New factory Suzuki rider Andrea Iannone confirmed that he did have an opportunity to stay with Ducati in some capacity, but wasn't happy with the offer, thus decided to leave in favour of replacing Maverick Viñales at Suzuki.
Iannone had his contract offer from Ducati revoked after he took his team-mate out in the final corner of the Argentine Grand Prix earlier this season. This combined with contract haggling saw Ducati elect to renew the contract of Iannone's older team-mate Andrea Dovizioso and not his. There were rumours in the Italian media that Iannone was unwilling to accept the contract offer from Ducati, whilst Dovizioso accepted a pay cut of up to 50%.
'The Maniac's' deal with Suzuki was confirmed early Thursday morning and he said later in the day that he did have more options than just the one he has taken from Suzuki. 
"Ducati decided [to keep Dovizioso and not him] and for sure, I had the possibility to remain in Ducati," explained the Italian. "But some parts of the contract didn't satisfy me 100%. 
"I wanted to change a little bit, but some parts were not possible. I had a very good opportunity and offer from Suzuki and for me, it's better I go off on the new adventure."
The 26-year-old was obviously excited with his future as the main rider in the Suzuki factory, although he ensured he thanked Ducati for his four years with them. 
"I lived in Ducati for these four years, I had very great moments and Ducati supported me from the beginning back in 2013," he said.
"For sure, thanks a lot for everything. My first podium in the MotoGP class. I lived a good life and had important moments with all the guys. 
"But, the future is different and, for sure I'm excited."
Photos via MotoGP.com