Iannone: Suzuki wanted to build a project around me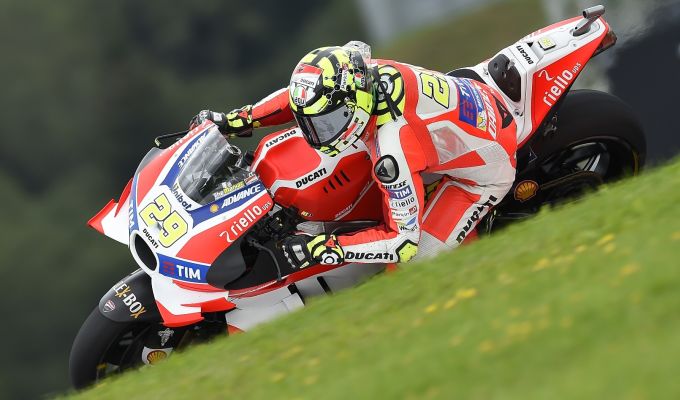 Andrea Iannone has said the reason he chose Suzuki rather than renewing his contract at Ducati was due to the Japanese factory making him feel wanted.
Iannone has signed a two-year contract with the Suzuki factory, leaving Ducati after two seasons as a factory rider, with Jorge Lorenzo coming in. Lorenzo was signed early by Ducati, leaving the Italian factory with a tough decision to make regarding which rider they would renew the contract of.
It had been rumoured that Ducati were ready to offer Iannone a new contract after two races in Argentina, but his last corner crash, taking out team-mate Andrea Dovizioso in the process, saw Ducati revoke that offer. When it was confirmed that Ducati had resigned Dovizioso, it was though that Iannone's somewhat erratic actions on track had been the reason behind Dovizioso being chosen as the man to stay.
However, after an interview recently published by Gazzetta dello Sport in Italy, it would appear that the Italian chose to leave Ducati, rather than Ducati pushing him out the door. Iannone spoke of a lack of love from Ducati and an unwillingness to negotiate on some contract terms.  
"If I had wanted to remain Ducati, I would've," said Iannone, who gave Ducati their first win in six years at the Austrian Grand Prix in August. 
"But if there is no margin for negotiations and contract modifications that do not seem to you well, then you value other things."
'The Maniac' said that the feeling he got from Suzuki was one of appreciation. Suzuki said they wanted to build a project around the Italian and make him the centre of their MotoGP project, rather than working in the shadows, as he would at Ducati behind Lorenzo.
"In Suzuki I will sensed they wanted me, a feeling that I was not getting from Ducati. They want to set up a project around me, where I am the centre, and these details make the difference in the end."
Photos via Ducati Corse