Classy Rins takes Championship lead after Le Mans victory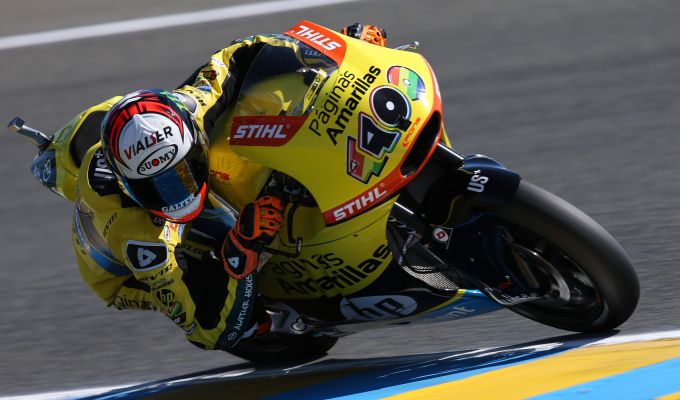 Alex Rins claimed the Moto2 World Championship lead after a classy display in Le Mans, after withstanding intense pressure from Italian Simone Corsi.
The Spaniard claimed the lead from pole-sitter Tom Lüthi after a loose couple of laps, but once he took the lead, he didn't give anyone a chance of victory. Corsi more than kept Rins honest, ensuring the Spaniard's lead wasn't ever more than a half a second until the penultimate lap. 
Tom Lüthi will've been disappointed to not challenge for the win after strong testing pace, however he will've been happy to claim third position. 
Franco Morbidelli was fourth and held off late pressure from Taka Nakagami.
Sam Lowes cam to France leading the World Championship, however after a tough weekend it was damage limitation for the Brit who now trails Rins by 5 points after only being able to claim sixth place.
Axel Pons, Hafiz Syahrin, Migeul Oliveira and Luis Salom rounded out the top ten.
Reigning World Champion Johann Zarco suffered a miserable homecoming after crashing on the final corner before eventually coming home in 24th place.
Photos via Pons Racing