Dani Pedrosa on the verge of Yamaha move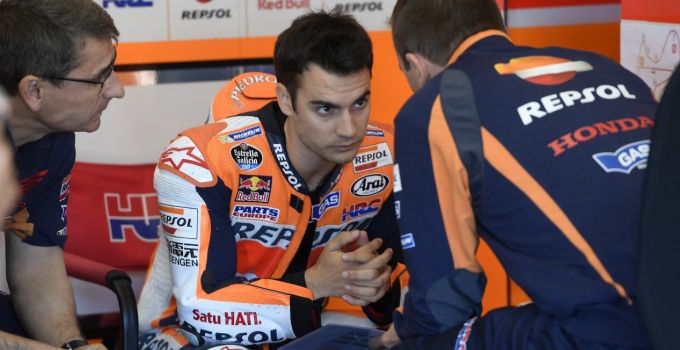 Dani Pedrosa looks set to be on the verge of a sensational move to Yamaha for the 2017 season.
The story was first reported by Motorcycle News earlier in the week and late Friday evening, Spanish daily El País ran a story announcing that a deal had already been put in place to take the Spaniard over to Yamaha to join Valentino Rossi. 
Ever since Jorge Lorenzo's blockbuster move from Yamaha to Ducati was confirmed, there had been in air of inevitability over who would replace the outgoing Spaniard alongside Rossi in the Movistar Factory Yamaha team. It had been widely anticipated that Maverick Viñales was going to replace Lorenzo, leaving Suzuki a year earlier than his initial contract had him committed to. 
However, when talks between Yamaha and Viñales new management broke down over wages – Yamaha are thought to have offered Viñales a figure in the region of 5 million euros, a million euros less than the new contract offer on the table from Suzuki. Games of cat and mouse had begun with Yamaha threatening Viñales with the prospect of missing out on arguably the most coveted seat in the paddock, whilst Viñales was playing the waiting game in anticipation of eventually coming to an agreement with Yamaha.
With Viñales waiting for a new contract offer from Yamaha, the Japanese factory appear to have taken everybody by surprise, by moving onto another and signing up another Spaniard in the shape of veteran Dani Pedrosa. 
Pedrosa makes a world of sense both on the track and commercially for Yamaha, making the move not all that surprising – if not for the fact that Pedrosa has been with Honda since he was just thirteen years old. 
Pedrosa, who will turn 31 later this season, is one of the most consistent riders in the MotoGP paddock. Despite facing a plethora of injuries throughout his career, in his ten seasons in MotoGP, Pedrosa has only failed to finish in the top four of the standings just the one, which was his rookie season back in 2006 – rightly earning him the tag as one of the "aliens". 
A man who many riders, managers and fans alike have said would be perfect on the much smoother, 250cc type M1 may finally get a chance to claim the illusive world title when he is given a bike to suit his smoother and high corner speed style. The Honda RC213V has a much point and shoot approach with its harsh engine and power delivery. The Spaniard was a multiple World Champion across the 125cc and 250cc classes on his ascendancy into MotoGP and was dubbed as Spain's great hope as he progressed through the ranks. Moving onto the Yamaha could provide him with a bike made perfectly for his riding style.
Yamaha are gaining a a rider with over a decade worth of experience and knowledge not only in MotoGP, but on their biggest rivals. 
Off of the track, Pedrosa ticks the all sponsorships criteria that Yamaha and Movistar are looking for. Since joining the Repsol Honda team in 2006, Pedrosa has become synonymous with the orange of Repsol, however his lower category successes saw him in the blue of Movistar – the title sponsor of the factory Yamaha team. Pedrosa first came to the attention of the broader public whilst racing in the Movistar Cup in 1999. He took his Telefonica/Movistar sponsorship with him into the World Championship, before being taken up by Repsol. 
Movistar are in possession to the television rights to MotoGP in Spain, so were understood to have been pressuring Yamaha to find a Spanish rider to partner Rossi after losing Lorenzo. Rossi appeared to be aware of this on Thursday's pre-race press conference when saying he beleives his team-mate for 2017 would indeed be from Spain. 
Rossi: I think teammate for next season at Yamaha it will be Spanish. I think it'll be one of Vinales or Pedrosa pic.twitter.com/Ifd8fs6wrX

— GPxtra (@GP_Xtra) May 5, 2016
Pedrosa does have a long relationship with Red Bull which will conflict with Yamaha's Monster Energy sponsorship, however this isn't thought to be much of an issue in the grand scheme of things despite the longevity of his relationship with the Austrian brand. 
Honda were keen to keep hold of Pedrosa; his calm and professional attitude made him the perfect team-mate for Marc Marquez, pushing the two-time MotoGP World Champion without ever creating the tension seen in the Yamaha garage between Rossi and Lorenzo. Pedrosa is also good friends with Rossi – remaining out of the end of season drama between Rossi, Lorenzo and Marquez. Pedrosa and Rossi go back a long way, with a younger Rossi often seen aiding an even younger Pedrosa with tips and hints when the Spaniard was in the smaller categories. 
Yamaha have drawn criticism in some quarters for not securing a younger talent to partner the 37-year-old Rossi. However, Yamaha have been vocal in their ambition to turn the Tech3 team into much more of a feeder team than it already has been, sending riders on contracts such as the one of Pol Espargaro into the "junior" team with the goal of promoting them when they're ready. Yamaha consider a man who has won 28 MotoGP races as a better option in 2017 than will-be rookies Jonas Folger or Alex Rins. 
The logical time for the deal to be announced would be in Catalunya next month. With a big Spanish sponsor announcing the new deal for a Spaniard in his hometown, makes for a marketing field day. However an official announcement may come as early as the next round in Mugello. 
**
GPxtra have mocked up a picture of what Pedrosa will look like once aboard the Movistar Yamaha M1 next year.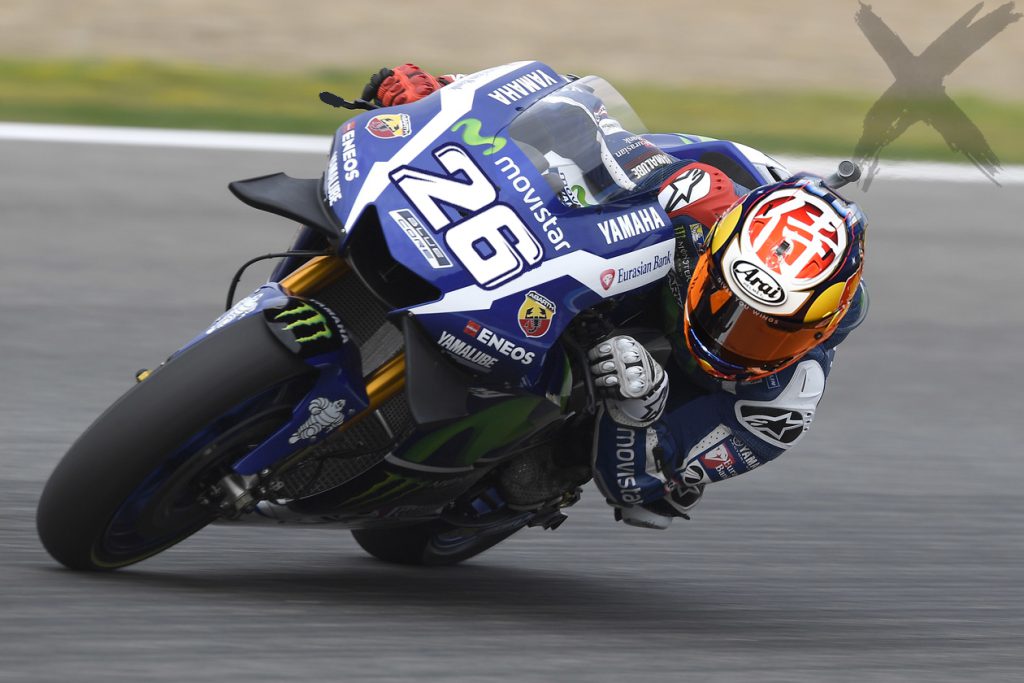 Photos via Repsol Honda