Crutchlow: Viñales is no Marquez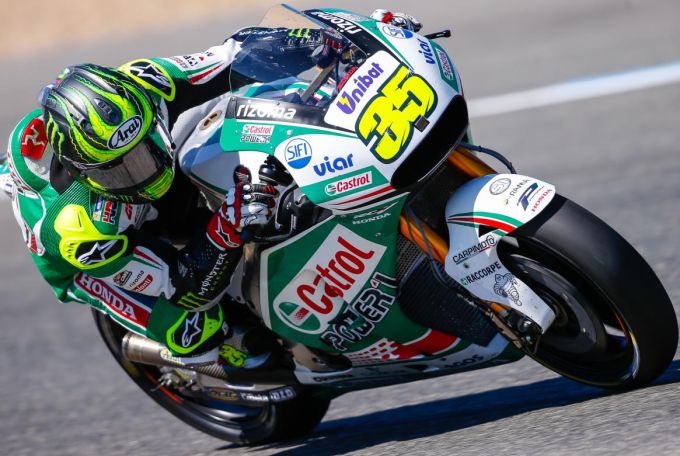 British rider Cal Crutchlow has said that whilst he can understand why everybody wants to sign Maverick Viñales, he is not on the level of fellow Spaniard Marc Marquez.
With Jorge Lorenzo leaving Yamaha after nine seasons with the Japanese factory, seeking pastures new with the Factory Ducati team, the Movistar Yamaha team were left seeking a new rider for 2017 and onwards. 
The hottest property in the 2016 riders market is Spaniard Maverick Viñales. Viñales is currently threatening Yamaha with the threat of re-signing with Suzuki unless they up their contract offer from the proposed 5 million euros. With Viñales holding out, rumours that Yamaha may be speaking to Dani Pedrosa have appeared.
With both Suzuki and Yamaha are waiting for the Spaniard's decision, Cal Crutchlow has said that he doesn't think that Viñales is on the same level as two-time MotoGP World Champion Marc Marquez.
"Everyone as we know is eager to sign Maverick but he hasn't yet gotten a MotoGP podium, and that's the truth," explained the Brit in Le Mans.
"I will be his first supporter because I was one of the first guys to say, even before he came up, that he's going to be fast in MotoGP and one of the guys to beat. But he is not Marc Marquez. Don't take that out of context. I am not comparing them as people, I'm comparing them as riders."
Crutchlow himself had been linked as a possible replacement for Pedrosa should the rumours come into fruition and leave to replace Lorenzo. Crutchlow said that he can't comment either way until Marquez' future with the factory is decided.
"I can't comment on what's going on over there [Repsol Honda] at the moment. Not until Marc signs a deal," he said.
"There are a lot of things to play out before that happens. But I've expressed my desire which is staying with Honda whether that means here, there or in Moto3," he said jokingly.
"But in the end, there're lots of other things going on before me and I'm happy to wait. I'm not in a rush."
Photos via Suzuki-Racing.com and MotoGP.com