Are Tech3 keeping tabs on Alex Lowes?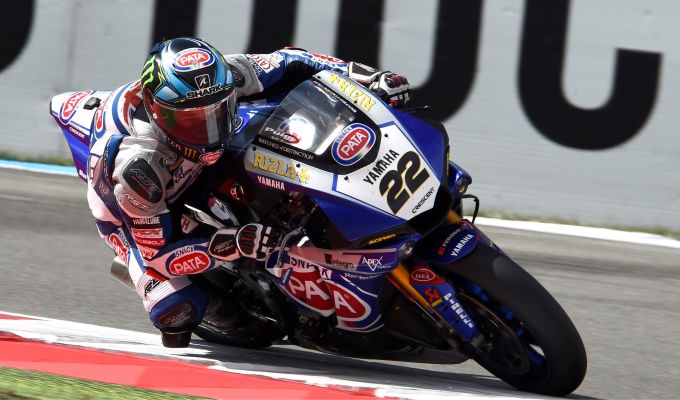 Are Yamaha satellite team Tech3 keeping tabs on Pata Crescent Yamaha World Superbike rider Alex Lowes over a potential swoop for 2017?
According to German website Speedweek.com, the younger Lowes twin may well join his brother in MotoGP ranks from next season.
Alex – the twin brother of current Moto2 World Championship Sam Lowes – was in Jerez last weekend as watching his brother extend his Moto2 World Championship lead, however there may have been another reason behind the visit. 
Speedweek say that Alex Lowes is a serious contender to replace Bradley Smith in the Tech3 team for 2017. Ideally Poncharal and Yamaha would like to pair a young rookie from Moto2, alongside current rider Pol Espargaro. This however, may not be attainable. 
Firstly Espargaro burnt some serious bridges with his pre-season rant against Yamaha, and with Maverick Viñales being targeted to join Valentino Rossi in the Movistar Factory Yamaha team, Pol may decide against renewing his contract with Yamaha.
There is also an issue in securing the signature of a fast Moto2 rookie. Alex Rins is the choice of Yamaha, however he is earning the admiration of Honda and after Rins said that he hoped for a factory ride, there has been speculation he may replace Dani Pedrosa in the Repsol Honda team. Even if he doesn't there is talk that Honda are looking at offering Rins a factory contract with a view of him replacing Pedrosa in 2019.
Poncharal's first choice is Jonas Folger, but the German has a contract offer from KTM on the table to partner Bradley Smith, whilst older brother and current Championship leader Sam Lowes already has a contract for the next two seasons with Aprilia and reigning Moto2 World Champion Johann Zarco is rumoured to have already signed a deal with Suzuki.
Lowes, at 25-years-old he may be a little older than what Yamaha and Tech3 are looking for as they try to restructure the Tech3 team to become a real "academy" to the main factory, but he has demonstrated raw speed on everything he has ridden and an ability to adapt to a new motorcycle quickly.
Despite having a what is understood to be a two-year contract with the Pata Crescent Yamaha World Superbike team, negotiations should be fairly straightforward. With the Brit already part of the Yamaha umbrella and having a personal sponsorship with Tech3's title sponsor of Monster Energy.
The 2013 British Superbike Champion has only ever had one race in the Grand Prix paddock, when he wildcarded in a 125cc Grand Prix at Donington Park in 2006, however the Tech3 team have shown willingness to take World Superbike riders in recent years including James Toseland, Cal Crutchlow and Ben Spies. 
Photos via Pata Crescent Yamaha