Pirro to replace Petrucci in Argentina and Austin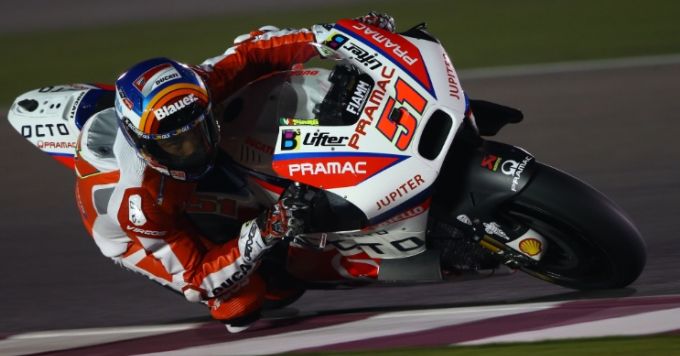 Pramac Ducati have confirmed that Ducati test rider Michele Pirro, and not Casey Stoner, will replace the injured Danilo Petrucci during the Argentine and Austin Grand Prix next month.
Speculation was rife in Qatar that Ducati would turn to the Australian to stand in for Petrucci to stand in for the Italian, however the Australian turned down the offer from Ducati.
Despite the speculation, Stoner did admit that he was tired after the work put in at Qatar, and that the speculation was only bought about due to with people assuming he wanted to replace Petrucci, much like he did for Pedrosa last year.
Petrucci was battling to recover from a broken right hand after a training crash sustained during the final day of the second MotoGP pre-season test of 2016 at Philip Island. Despite the hand not being 100%, Petrucci rode during the first three practice sessions in Qatar.
However on the second evening in Qatar, the pain from Petrucci's right hand prompted the Italian to go for another x-ray, when it was then discovered that there were fractures of the same bone he broke, caused by the forces of riding his Desmosedici.
Petrucci is now recovering from his second surgery in as many months on the hand, with the team hoping he will be fit for the Jerez round at the end of April.
This afternoon I will go under surgery for fixing the bones broken again in Qatar last Friday. pic.twitter.com/9PcPgCoG7s

— Danilo Petrucci (@Petrux9) March 21, 2016
Pirro stood in for Petrucci in the Pramac Ducati garage, whilst he was recovering from his first surgery on the hand during the final MotoGP pre-season test in Qatar in early March. The Italian wild-carded in three races last season as a third factory rider in the Mugello, Misano and Valencia Grand Prix, earning a best position of eighth in Mugello.
Petrucci is currently in Valencia where Ducati have been having a private test as they continue to work on improving the new GP16.
Photos via Pramac Ducati