Tito Rabat ready for Sepang as sole Marc VDS rider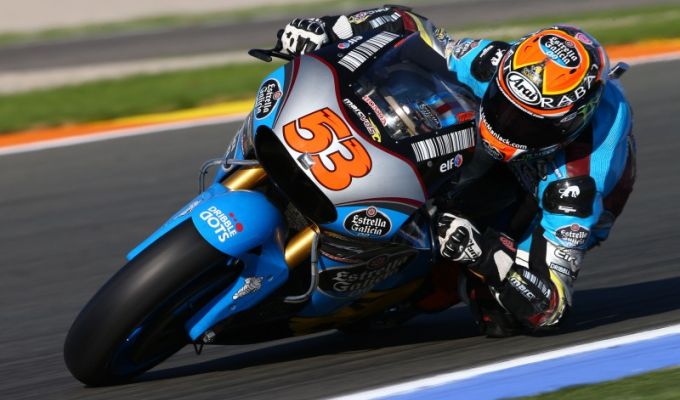 MotoGP rookie Tito Rabat heads to Kuala Lumpur excited as he prepares for his first season as a MotoGP rider with the Marc VDS team.
The 2014 Moto2 World Champion is the only rookie of 2016 and he comes into the sport in a year of mass change. A new tyre supplier in Michelin and standard electronics means that Rabat could be joining the class at the perfect time. 
Rabat, who is renowned for his unbelievable work rate and passion for endlessly lapping is fully aware of the "steep learning curve" that he will now face after five seasons in Moto2.
"I'm looking forward to getting back to work in Malaysia. The aim of the first test is simple; to get back the feeling with the bike and tyres after a break of more than two months since the Valencia test," explained the Spaniard.
"Sepang is also another opportunity to continue improving the communication and the way I work with my new crew after such a good start in Valencia.
"If I can improve my feeling and my confidence with the bike with each exit in Sepang then I will leave the first test of 2016 satisfied. I'm facing a steep learning curve this season, so I need to take profit from all nine days of testing before racing gets underway in Qatar."
Sepang will be Rabat's second test on his new bike, after getting a taste for his MotoGP machine during the post-season test in Valencia. Marc VDS Team Manager Michael Bartholemy beleives that his second test on the bike will show a steady improvement that the team are seeking from him.
"We know from working with him in Moto2 that Tito has a very controlled and methodical approach to testing and I think that will serve him well as he continues his transition to MotoGP," he said.
"We're not looking for a massive jump in performance from Tito in Sepang, but rather a steady improvement as he starts to understand the capabilities of the bike and the tyres better. He has a lot to take in, as Sepang will be the first time he tests the bike with the control ECU and the unified software, but I'm confident that he will take it in his stride."
Rabat will be the sole member of the Marc VDS team in Sepang next week, with his team-mate Jack Miller ruled out due to the broken leg he sustained whilst training in Spain earlier this month.
Photos via Marc VDS Racing