Marc Marquez: I would adapt my style for the Yamaha or Ducati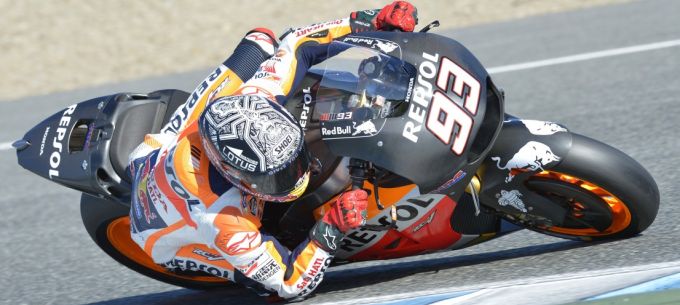 Marc Marquez has said that should he ever find himself on another bike than a Honda, he would be capable of adapting his riding style to get the best out of his new bike.
Ever since his move into MotoGP, fans have watched in awe at some of the things Marquez has achieved on the incredible Honda RC213V, as he raced to two World Championships in his first two seasons. Such was his dominance over those two seasons, it prompted many fans to question how much was him and how much was the bike. 
Valentino Rossi famously left Honda in the peak of their powers and joined a weak and much smaller effort in Yamaha, where he went on to transform the entire fortunes of the factory, including winning his very first race in Welkom. Many have argued that if Marquez wants to ever be held in a similar breath to the man many consider the greatest of all time, this is a feat he will have to replicate in his own career.
With that in mind, does the former two-time MotoGP World Champion think he would've been faster on a Yamaha or Ducati in 2015?
"You can't possibly know if you'd have been faster or slower on another bike," the Spaniard told German website Speedweek.
"But of course one thinks about how it would be with other bikes; because every machine requires a different riding style."
2015 saw Yamaha win both the team and constructers titles after a difficult couple of seasons, but Marquez wasn't ready to call the 2015 Honda RC213V a bad bike.
"It's very difficult to say with which bike would be faster. For me Honda 2014 was the best bike. In 2015 it was the same on some circuits, but on others we had more problems.
"At the moment, you would need a completely different riding style for a Yamaha or a Ducati. I too would adjust my style to the characteristics of these bikes." 
Photos via Repsol Honda