Watch the 2015 Superprestigio live here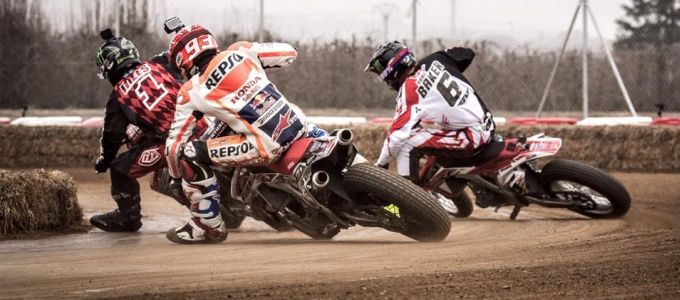 You can view the now traditional season ending Superprestigio event live from Barcelona this evening right here.
The flat track event this evening is now in its third edition at the Palau Sant Jordi and features some familiar MotoGP names such as former MotoGP World Champion Marc Marquez, Alex Marquez, Alex Rins and Toni Elias to name just a few. They will be joined by American flat track stars four-time AMA champion Jared Mees and winner of the first ever Superprestigio Brad 'the Bullet' Baker.
Qualifying has taken place this morning with Marquez leading the way in the Open Class and live coverage will commence at 18:30 GMT with racing all evening until around 20:00 with the Grand Final closing proceedings.
Note: We have heard of privacy issues preventing people being able to access the content. If you click the small 'YouTube' button near the bottom right of the video box, it will re-direct you to YouTube where you can view all of the action from Barcelona.
Photo via Marc Marquez Facebook