Lorenzo: I am the fastest one this year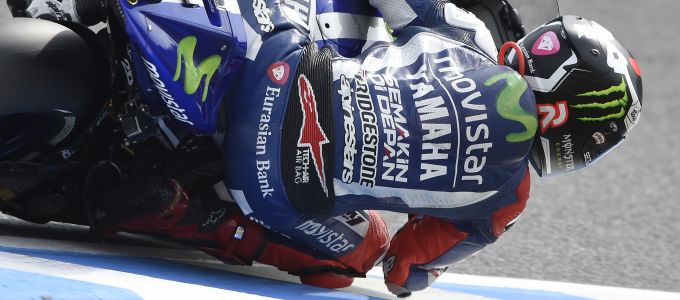 Jorge Lorenzo believes he is currently the fastest rider in MotoGP, despite the fact he is not leading the MotoGP World Championship. 
The Spaniard currently trails Valentino Rossi in the World Championship by 18 points, and with just three rounds remaining the odds are stacked against him. After closing the gap by nine points in Aragon, a third place finish in Motegi has left Lorenzo with a lot of work to do.
Lorenzo was winning Sunday's Japanese Grand Prix comfortably before front tyre issues plagued the Spaniard, resulting in Pedrosa and Rossi passing the two-time MotoGP World Champion. 
It's a feeling of frustration and bad luck that Lorenzo feels has plagued him all season long, with bad luck standing in the way of a third MotoGP World Championship, and not riding ability on his part. 
"In Qatar, I had the problem of the helmet and in some other races I was the fastest in the dry and it rains, so I couldn't take profit of my speed to get 25 points in two, three or four races," he said.
"Today, I was the fastest one in the dry and in the wet, but it dries up after a wet beginning and I couldn't win the race I believed I could have won.
"So yes, I believe at this moment of the championship especially but in general, I am the fastest one this year because the bike, my speed, my concentration.
"But these are the circumstances at this moment and maybe it will change in the next rounds."
Asked for his thoughts on the reason for the degradation of his front Bridgestone tyre, Lorenzo said: "As Valentino say, it can be the setting, the riding or the push I made at the beginning of the race – I don't know."
Photo via Movistar Yamaha