Loris Baz to Avintia Ducati for 2016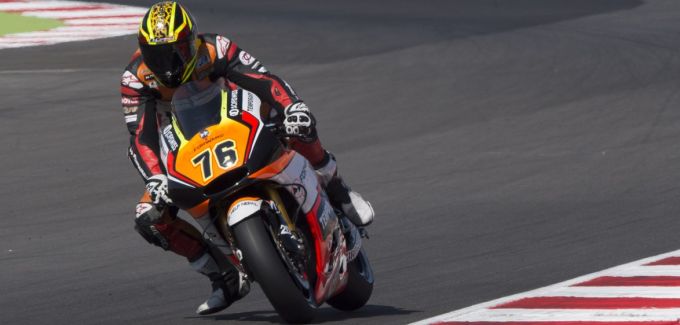 Hot on the heels of his best ever MotoGP World Championship finish, Loris Baz will sign a deal to replace compatriot Mike di Meglio at the Avintia Ducati team for 2016.
The move may seem a shock to many fans, who were led to believe that Yonny Hernandez would join Hector Barbera in the Ducati team, keeping the same bike he has been riding this season. Hernandez had a verbal agreement with Ducati to stay with them for 2016, and Ducati Corse Director Paolo Ciabatti wanted to keep hold of the Columbian, even if they were demoting him from Pramac down to Avintia. 
However, whilst talking to Movistar during the British Grand Prix at Silverstone, Hernandez said that a return to Avintia was his last resort. Whilst it seemed as though it may be his last, and only option, recent developments with the Aspar Honda team, means Hernandez will part way with Ducati.
Hernandez rode for the Avintia team in 2010 and 2011 in the Moto2 class and then in 2012 in MotoGP. Despite spending three years with the Spanish team, Hernandez is ready to move on, rather than return to the same team. 
Step up Loris Baz. The Frenchman wasn't considered for the same Aspar ride, due to infamously being refused the ride for being too tall twelve months ago, but now he could be the beneficiary of the open Ducati.
The Misano fourth place finisher is currently leading the Open Championship by five points ahead of Hector Barbera. With the new electronics rules coming into play from 2016, as well as both Barbera and Baz being given the Pramac Ducati's GP14.2 from this season, Ducati see the tall Frenchman as a top option. This will also appease Dorna, who are desperate to keep a Frenchman in the class. At just 22-years-old, the series organisers see Baz as a pivotal rider, for the French fans.
Baz wouldn't encounter any contractual trouble with his current Forward Racing team, with the team looking as though they may lose their grid spots for 2016, with the court case over team owner Giovanni Cuzari still looming large.
"Nothing is signed," manager of Loris Baz, Eric Mahé told speedweek.com. However, a deal is expected to be announced before next weekends Motorland Aragón Grand Prix.
Photos via Forward Racing