Stefan Bradl closing in on Pramac Ducati ride for 2016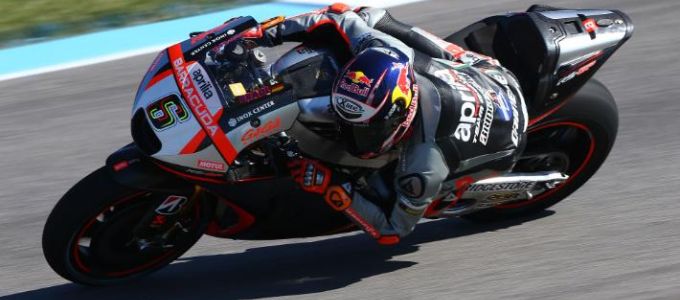 Stefan Bradl's future looks much clearer after this weekends Indianapolis Grand Prix, with the German supposedly closing in on a deal to ride for the Pramac Ducati team for 2016.
Just last week, we covered a story from the Italian press that suggested Crutchlow may be in line for a sensational return to Ducati, however, today's claims from speedweek.com, suggest that Bradl is the choice of Audi Chairman Rupert Stadler. 
The reports say that Bradl had held discussions with Pramac managers six weeks ago, before the Assen Grand Prix, over a potential move in 2016, with Yonny Hernandez looking to be the man dropping from Pramac down to his old Avintia team. 
The first the public heard of Bradl's potential move was when Pramac Racing Team Manager Francesco Guidotti told speedweek at the post-Sachsenring, Misano test that "Bradl is an option for us in 2016".
With Giovanni Cuzari's subsequent troubles with the law, and Bradl's departure from the Forward Racing Yamaha team, it's made negotiations much easier for Ducati, who had also considered Cal Crutchlow, Pol Espargaro and Bradley Smith for the second seat, as well as Moto2 series leader Johann Zarco.
The desire to get Bradl on the Ducati is a very obvious marketing one, as well as a sensible one for on track action. When Audi bought Ducati, rumours of Bradl were rife from the off, but the German continued with his LCR Honda team, right up until the end of 2014 before being replaced by Cal Crutchlow. Once his future with LCR appeared to be sealed, Bradl acted quickly, signing a deal to race for the Forward Yamaha team, before Ducati had a chance to open negotiations with him. 
At the time, the Pramac Ducati was still seen as an undesirable option, but the drastic improvement of the GP15, and the fact Pramac will have them next season instantly makes the Pramac bike, suddenly a very attractive proposition for lots of riders. 
As well as having the GP15, the close links, and chance to move into the full factory team is another factor. It isn't clear if Bradl would have a contract directly with the factory like Andrea Iannone had in 2014, or if indeed one with Pramac, but Ducati are already looking at Bradl as a potential Andrea Dovizioso replacement for 2017. 
Ducati's success this season has made next season's chances harder, with the tyre and fuel allowances being taken away for next season, but the pace of the GP15 should be more than enough encouragement for Bradl, as well as a – albeit very slim – chance of ending next season on a GP16.
The German had admitted he would rather fight and compete in Moto2, than cruise around at the back of the MotoGP grid, so the incentive and close links to the factory will undoubtedly play a huge part in negotiations between Bradl and Ducati.
Photo via Aprilia