Redding ending Honda relationship unhappily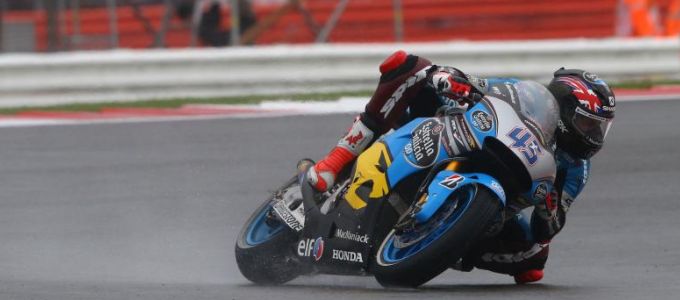 Scott Redding isn't shedding any tears over the fact he will be leaving Honda next season, instead suggesting the Honda wanted rid of him. 
Redding claimed his best result of the season thus far, with a sixth position finish last time out at his home Grand Prix of Silverstone, but on the whole, it's been a disappointing year for the 22-year-old. When moving from a production to a full factory Honda, results were expected to be considerably better in 2015, his second season in the premier class. 
Estrella Galicia 0,0 Marc VDS Team Principal Michael Bartholemy suggested that he wanted Redding to claim a podium at least once, and end the season in the top seven overall. This doesn't look likely, with just three top ten finishes to his name this season, and he is currently sat in thirteenth overall in the World Championship.
As a result of all of this, Redding and Marc VDS will part ways at the end of the 2015 season. Redding will move onto the Octo Pramac Ducati team. Redding tested the Ducati GP12 alongside Andrea Iannone before Iannone made the jump into MotoGP, with Redding actually lapping faster than the Italian at Mugello.
Ducati maintained an interest in Redding, but the lure of an all conquering Honda, combined with Ducati's struggles saw Redding take a different path. However, 2016 will see Redding finally get their man, and Redding goes in confident with what the Italian factory can do for him.
"Marc Marquez has returned to the Barcelona GP in June on the 2014 chassis," he told speedweek.com. "But I'm still stuck with the new chassis. I have so much trouble in the dry."
The chassis Redding is referring to, is the same on that Dani Pedrosa instantly dismissed during the first pre-season test in Sepang back in February.
"It looks like Honda no longer have an interest in me and wanted to somehow get rid of me. Ducati however, really believe in me. I think they give me the best possible material, so I know I can do well."
For years the Pramac Ducati was considered the worst of the prototype machines, however with Gigi Dall'Igna appearing to finally get Ducati going in the right direction the Pramac team is suddenly an attractive option for riders. Redding will join Petrucci in the Pramac team, and they will be riding the GP15 models used by both Iannone and Dovizioso this season.
Redding will also have a direct link to the factory, with Ducati always keen to promote within, much like they did with Andrea Iannone. Throw in the brand new electronics and tyres packages, next season could see Redding spring a surprise or two on a Ducati next season.
Photo via Marc VDS