Pramac Ducati's British toss up… Kent or Redding?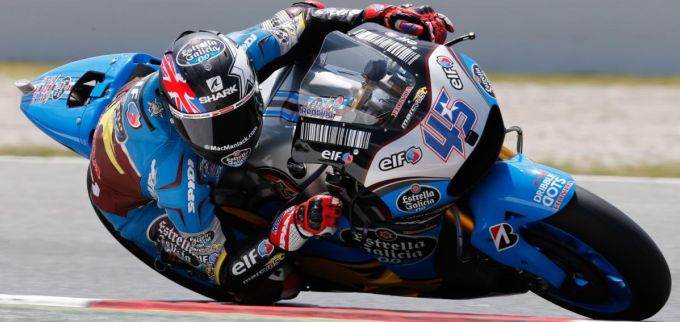 Silverstone looks set to be a pivotal weekend for two Britons, not only on track at their home race, but for their immediate futures. 
Both Redding and Kent are said to be prime contenders for the second seat at the Octo Pramac Ducati team, with Danilo Petrucci already confirmed for next season. With Hernandez expected to join Hector Barbera in the Avintia Team on this seasons Pramac GP14.2 bike. But now Ducati and Pramac need to decide what young British rider they want to invest in. 
Kent looks set to win this seasons Moto3 World Championship, whilst Redding – who is just one year older than Kent – has struggled in his second season in the premier class on a factory Honda RC213V. Leaving Ducati's decision up in the air. 
Redding has experience on the Desmosedici, after testing the GP12 at Mugello, whilst in Moto2 – a test he was subsequently quicker than Andrea Iannone in. But Kent's potential is really appealing to the Italians. With the Pramac team taking this season's GP15's, as well as new regulations in MotoGP, means the Pramac bike has all the ingredients to be a seriously competitive package in 2016.
Ducati are looking for the "new Stoner", and looking for a rider to start a project with, rather than looking for a "win now" type of rider. Any contract is likely to be a three year deal, and the close links between Pramac and Bologna means there is real potential of following in the footsteps of Andrea Iannone by moving up from into the factory team. 
There was some talk that Kent had withdrawn from negotiations, instead choosing move up to Moto2 with his Kiefer racing team on a competitive package, although that is thought to be far from a done deal.
The battle for the second Pramac seat has come down to just the two young Brit's after a huge shortlist was drawn up. Cal Crutchlow was speaking to Pramac, but after an unceremonious break up with the full factory, Crutchlow saw the LCR Honda team as the better package for him. There was also interest in Moto2 Champion elect Johann Zarco, but he looks set to continue in Moto2 with Aki Ajo, with a view to a 2017 ride once KTM join the party.
Stefan Bradl's name was also banded about, although there hasn't been any contact between the two parties since Assen, and Ducati are rumoured to have lost interest in the German since he signed his deal with Aprilia. 
This weekend would be an ideal for Pramac to announce a deal, with Octo not only title sponsors of the Pramac team, but of the whole event, making it a sponsors dream. But only time will tell which young Brit the Italians desire.
Photos via MotoGP.com