Dani Pedrosa to miss Texas? Stoner to come in?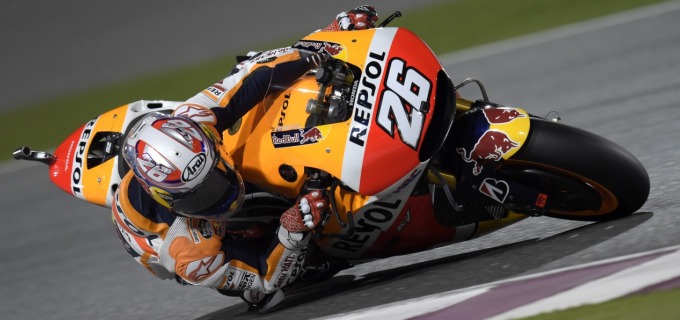 Dani Pedrosa announced shortly after the end of the season opening Grand Prix in Qatar that he may be forced to miss the Texas Grand Prix, or potentially even worse, have to consider his Grand Prix future, due to arm pump.
Arm pump is a fairly common issue for Grand Prix riders. It is caused by a build-up of blood in the muscles in the arm, and is usually bought about, and most painful under breaking. Surgery is usually a common, and fairly easy to cure. 
Unfortunately for Pedrosa, this doesn't look like it will be easy to fix for the former 125 and 250cc World Champion. Pedrosa, has managed to keep the fact he is suffering from arm pump secret until tonight, but suggested if he cannot find a cure, he may have to sacrifice time in the saddle.
"Tonight's race didn't go to plan and unfortunately, I had serious problems with my right forearm which isn't good news for me," admitted Pedrosa.
"I worked very hard over the winter in order to find a solution, because I was suffering in every race last season. Every doctor recommended that I not undergo another operation and I have tried to look for alternatives, but by the looks of things nothing is working positively for it.
"Now I have to assess my options and see what I can do. It is probably the most difficult moment of my career. I will do my best to find a solution but in this moment it is difficult to imagine what it could be."
Should Pedrosa be forced to miss the next race, Honda would need to find a replacement rider. The calendar dictates that Ten Kate Honda World Superbike rider Michael Van der Mark would be unavailable to cover Pedrosa.
One suggestion that has already come out of the paddock is that Casey Stoner could make a MotoGP return to cover Dani Pedrosa. Stoner recently announced that he would be returning to motorcycle racing, taking part in the Suzuka 8-hour for HRC later in the year. Coupled with the fact Stoner has been doing a lot of testing on the new MotoGP machine, many people are putting two and two together. 
Repsol Honda team manager Livio Suppo has been quick to dismiss suggestions that the former World Champion could be set to make a sensational return. "We have said many times Casey will not return," said the Italian.
With potential candidates few and far between, former Repsol Honda stand-in Hiro Aoyama may well get another chance, or Cal Crutchlow could even find himself being promoted, to partner Marc Marquez in the factory team. 
Photo via Repsol Honda