Valentino Rossi no longer considering World Superbikes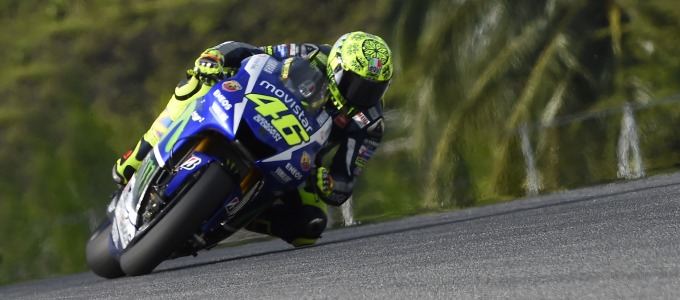 Nine-times MotoGP World Champion Valentino Rossi has admitted he no longer has a desire to take part in the World Superbike series, despite Yamaha releasing a new R1 for 2015.
The Italian often said he would like to end his career in the Superbike paddock, and these thoughts were only bolstered when he tested the 2010 R1 whilst recovering from a broken leg – coincidently, it was then he met, and worked with current crew chief Silvano Galbusera for the first time. After the test many people beleive Rossi, a self confessed Superbike fan, would end up competing in the Superbike field, even if it was for just one season. 
However, after turning 36 on Monday, Rossi has now said he no longer harvests thoughts of a paddock switch after he feels he's given all he can in Grand Prix's.
"A few years ago, my plan was to go to the World Superbike Championship, when my time in MotoGP was over," the Doctor said during a press event for personal sponsor, Dainese.
"But for now, I prefer to concentrate on the MotoGP World Championship. I want to stay in this class as long as possible." 
During the event, he also confessed that he didn't particularly want to be, or plan to be a professional racer for the remainder of his life, it just became accepted when he was racing in the 125cc class.
"It was 1996, my first year in the 125cc World Championship, and in the beginning it was difficult, but when I saw that I could stay near the front get on the podium, that's when I decided."
Getting on the podium is something he is targeting for 2015, and, he hopes with those podiums, a tenth world title follows.
"Next year the title is certainly not impossible. Of course my goal for 2015 is to become World Champion again."
Photo credit Movistar Yamaha