Dorna exploring the idea of punishing tow seeking riders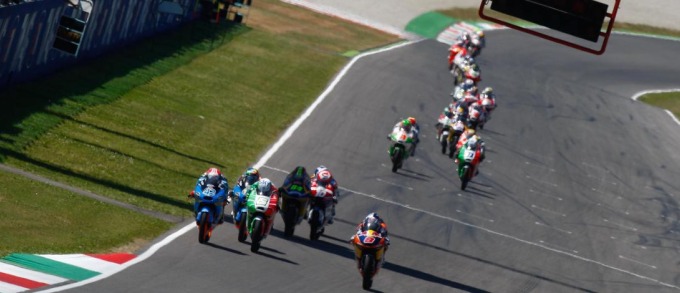 MotoGP race director Mike Webb is investigating ways to punish riders who deliberately go slowly, waiting for a tow to aid them in practice and qualifying sessions. 
In both Australia and Malaysia, riders were seen coasting around the track, waiting for a faster rider to come past, so they can latch onto the back of them to gain an advantage. 
Jack Miller was very animated in Australia, when he had multiple laps ruined by riders going slowly on the racing line, noticeably around Lukey Heights and on the run down into MG corner. A week later in Sepang the back straight was filled with over half of the Moto3 grid all going slowly on the back straight, waiting for a fast rider to come past.
It drew criticism from all quarters of the paddock, with MotoGP rider Cal Crutchlow calling for fines and penalties to be handed out to riders who consistently do it. 
Whilst it can give a Moto3 rider in particular a huge advantage in such a close field, it can be extremely dangerous, and seeing riders have to brake suddenly or throw a lap away isn't an uncommon sight in qualifying. 
Despite the dangerous nature of what they are doing, they technically aren't breaking any rules. Rules state that somebody has to be significantly disadvantaged, and in Sepang, all the riders were going slow, meaning nobody was officially to blame. This doesn't mean that Dorna aren't looking into ways to change the rules however.
"I'm incensed," said a very angry Mike Webb told CycleNews after Moto3 qualifying in Sepang.
"I'm hatching a new rule that will allow me to penalise riders as I see fit.
"Over half of the field was going slowly on the straight. Not one rider was going fast, so under current rules nobody could be penalised… and I strive for consistency. No one was disadvantaged but we have to stamp it out."
Whilst any potential change would invariably improve safety which remains at the forefront of everybody's mind, any potential change in the rules and potential punishments will have to wait until they are enforced, due to the time taken to amend a rule with the FIM and IRTA both needing to approve any changes.
On another note these imbeciles cruisin around on track all deserve fines & points.Also when they get hurt don't cry… pic.twitter.com/eEJrNcPpBy

— Cal Crutchlow (@calcrutchlow) October 25, 2014