Rossi advises Miller to go to Moto2 first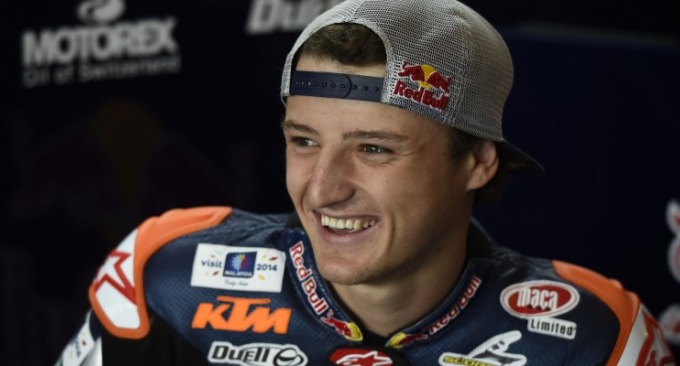 Nine-time World Champion and MotoGP legend Valentino Rossi has told Jack Miller that he should race in the Moto2 class first, rather than making the jump straight to MotoGP as some rumours have suggested he is considering doing. 
The 19-year old is currently leading the Moto3 World Championship, and extended his lead this past weekend at the Sachsenring with his fourth win of 2014. His sparkling form and charismatic personality have led to rumours that Miller is wanted by HRC in the MotoGP class for 2015. 
There is an on-going contract dispute with the Marc VDS team that may see Miller forced to try Moto2 regardless of choice in 2015 anyway. But if he does manage to get out of an apparent binding contract with the Belgian outfit, the Doctor thinks Miller should seek alternative Moto2 riders rather than hopping straight on the RC213V.
"In the Moto3 class, there are many good riders. Jack has once again done a fantastic job in the race. I like him a lot, he's a great rider," said the Italian when speaking with German website speedweek.com.
"Of course I have heard that some young riders are considering switching directly from Moto3 into the MotoGP class. But I am convinced that this is not a good idea.
"The jump is too big," he says on the jump from Moto3 to MotoGP.
"It takes time to get used to the higher speed. Maybe I'm too old-fashioned, but I think that riders should try to win the Moto2 class. Then they come into the MotoGP class better prepared, like Bradl, Marquez or Espargaro. It is very hard to create this leap without the Moto2 class."
Rossi used the example of Italian Pierfrancesco Chili. In 1986 he moved directly from the European Championship to the 500cc World Championship. 
"And what followed? Many crashes, serious injuries and no victories… Honestly, I do not understand why Jack wants to do that. He is young and does not have to hurry. If I could choose, I would go only in the Moto2 class. But maybe I'm wrong. Maybe Jack comes into the 2015 MotoGP class and wins."
Rossi isn't the first rider to express his opinion on the idea of Moto3 riders going straight from Moto3 to MotoGP. Current MotoGP World Champion Marc Marquez said that he thinks it is better to have fast crashes in Moto2 before having fast crashes in MotoGP in preparation for what may come in MotoGP.