Lorenzo admits to getting his preparation wrong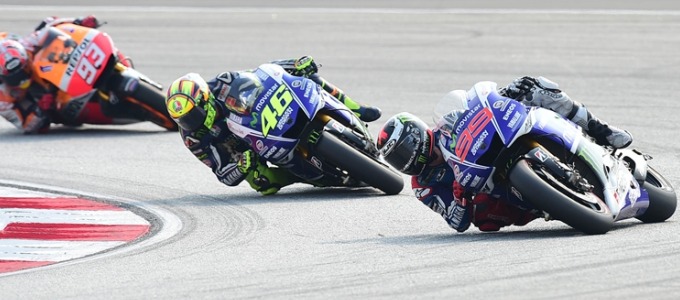 Jorge Lorenzo has admitted to getting his training ahead of the three fly away races wrong, meaning he nearly fainted after yesterdays Malaysian Grand Prix in Sepang.
Lorenzo had closed the gap down to just three points ahead of the Australian Grand Prix. He lost five to his closest rival Valentino Rossi in Australia, and another four this past weekend in Sepang, when a combination of fitness issues and a wrong front tyre choice, cost him a chance of challenging Marc Marquez and Valentino Rossi.
It's not the first time Lorenzo has had issues with his fitness this season. The Mallorcan came into the 2014 season very under prepared, describing it as his worst pre-season to date. He was behind on his preperation for the season, due to off-season surgery. It wasn't until the summer break, which he worked relentlessly through, that he felt back to his best, and his results so something we expected.
"For these three consecutive races I decided to do a lighter training programme, so I was not too tired. It was probably a bad choice," he now admits, talking to GPone.com. 
"The conditions under which we raced were very hard, and I suffered more than the other riders. At first I pulled ahead and I pushed hard, but then I had a lack of energy. I wasn't fit enough."
It wasn't just fitness that had let Lorenzo down in Sepang. He also elected for the harder front tyre, and he was the only front runner to do so. Both Marquez and Rossi elected for the softer compound, medium tyre, and both had better grip than the two-time MotoGP World Champion throughout all of Sunday's race.
"Valentino was very fast today. It will be interesting to see how he managed to get such big improvements from Saturday. As for the tyre, I have nothing to regret. It's strange, because usually I'm always focused on softer options, and this weekend was the opposite. However, I don't think, that if I had made ​​a different choice, I could have done better."
Lorenzo now has just the final race of the season in Valencia to overturn a 12 point deficit if he wants to avoid he worst finish in the World Championship since his rookie year in 2008.