Dovizioso unsure on Suzuki's overall pace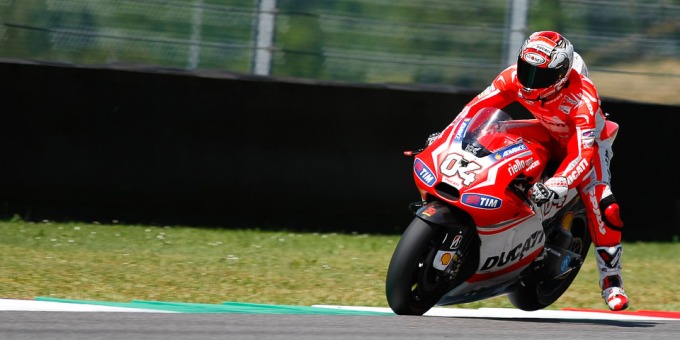 Suzuki target Andrea Dovizioso has said it is too early to definitively say whether the Suzuki will be a genuine contender or another also ran in 2014.
Dovi has been on track in Barcelona with the Suzuki's for the offical IRTA test, and Dovi himself ended the test eleventh fastest, but still nearly a second and a half faster than Randy De Puniet's best time on the XRH-1.
Despite being so much faster than the retuning Suzuki, the Italian refused to discuss the pace of the Suzuki.
"I didn't see the Suzuki on track and I didn't do too many laps," said the Factory Ducati rider.
"It's difficult to analyse that situation because de Puniet now is not a rider who is racing. I think Randy is a really fast rider, but also difficult to analyse because he's a strange rider."
Dovizioso was mort forthcoming in discussing what upgrades, or lack of upgrades he received from Bologna in the middle of the busy European leg of the MotoGP season. He went on to talk about how he isn't expecting anything major before the GP15 comes out.

"We didn't test anything special, small things but nothing new. Maybe we can have something at the end of the season but not about the big materials for the new project for next year," he said. 

"The engineers don't speak too much about that [new bike] but they know how they want to do it and have already started."