Aleix Espargaro looking forward to home race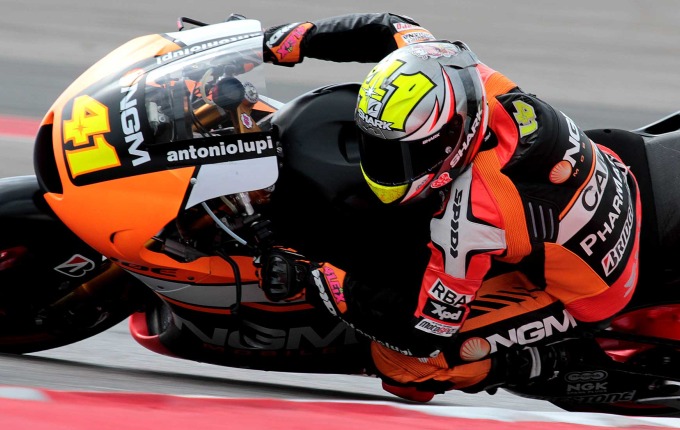 Aleix Espargaro is looking forward to his home race this weekend, and will have a special livery for this weekend's Catalan Grand Prix in Montmelo.
The Catalan is currently heading the new open class, and he will be wearing special edition leathers, helmet and sporting a home edition paint scheme for the track which is less than two miles from his home.
Espargaro is currently sat in seventh place in the MotoGP World Championship, and will hope that his open bike will help him better his career best fourth place from Qatar in the first race of this season.
"Catalunya is really my home Grand Prix, as I used to live just 3km from the racetrack," said Espargaro speaking ahead of the weekend.
"I remember that from my class at school, we could hear the bikes testing on the track, so it's a very familiar and special place for me. 

"No need to say that I look forward to get a good result here. I like the track very much, I know every single metre.

"Catalunya has one of the longest main straight in the world and we know that we will struggle a bit in terms of top speed, but I like the long turns and I'm very motivated to do well."
Espargaro's teammate Colin Edwards is hoping that a new chassis and a track he loves will be the recipe for a successful weekend in Catalunya.
"Barcelona has always been one of my favourite rounds on the GP schedule," said the 40 year old, who will hang up his helmet at the end of this season.
"After our first run with the new chassis at Mugello, I'm excited to get back to work. Our main focus will be more on the electronics side, but we will be trying different chassis settings as well. If all goes well, it should be a good weekend."