Simone Corsi will test Forward Yamaha in Jerez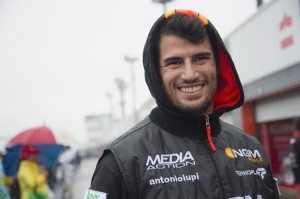 Forward Racing's Moto2 rider Simone Corsi will test one of the teams Open Yamaha machines on the Monday after next weekend's Jerez Grand Prix team manager John Cuzari has confirmed.
The Monday that Corsi will get his test on is a group scheduled test, so there will be other riders and manufactures present on track. It is a great opportunity for Corsi, who is in his thirteenth season in the Grand Prix paddock, but has never ridden a MotoGP machine.
Whilst the test may come somewhat out the blue to most people, it was written into Corsi's contract when he resigned with the Forward Moto2 team, and there is potential for further tests later in the year depending on how he does.
It is not yet clear if Mattia Pasini has the same opportunities written in his contract or if it is an opportunity given solely to Corsi.
Suzuki are expected to be on track with Corsi next Monday, although the other participants aren't yet clear.