Marc Marquez breaks right leg; Out of Sepang 2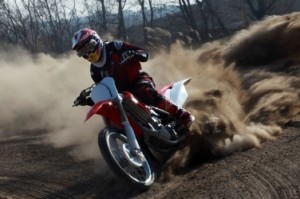 Reigning World Champion Marc Marquez has broken his right leg after a training crash in Lleida, a small town west of Barcelona, near his home town of Cervera.
Marquez will now miss the second Sepang test next week, and leaving his participation in the Phillip Island test the following week in doubt. He is however, expected to be fit and on the grid in Qatar for the season opener of March 23rd.
Marquez was immediately transferred to the Universitario Quirón Dexeus Hospital after the crash, and he was treated by the now infamous Dr. Xavier Mir, for what has been diagnosed as a 'a spiral fracture of the distal third of his right fibula'.
"The results showed no ligament damage or dislocation and no need to proceed with surgery," said Dr. Mir in a interview after the operation.
When describing the injury, Dr. Mir described it a "two cornered break, which gives two advantages. Firstly, it isn't out of place. Secondly the ligaments which surrounded the fibula, which are very important for the stability of the ankle, are not injured.
"For a mortal it would be six weeks out, but for a rider like Marquez we can expect him to be practically cured in 3-4 weeks."
"It was a really unfortunate accident that could happen to anyone at anytime," said Marquez from hospital. "I was rushed to hospital and Dr. Mir treated me, thankfully there was no ligament damage and it seems like a clean break."
A Repsol Honda statement says that, "Marc has already started rehabilitation with magnetic therapy. He will remain non-weight bearing for two weeks, meaning he will certainly miss next week's Sepang test and possibly the following week in Phillip Island, Australia.
"Full recovery is expected for the [season opening] Qatar MotoGP race on 23 March."
Marquez' injury will only heightened the debate about whether MotoGP riders should ride Motocross bikes in the off season, after some other high profile injuries such as Valentino Rossi's shoulder and Lorenzo's right thumb back in 2010.
However Cal Crutchlow and Bradley Smith have leapt to the defence of Motocross training. Both have taken to twitter to show their support for the MotoGP World Champion, and to defend Motocross riding.
On twitter the new Ducati rider said: "Sorry to hear @marcmarquez93 has broken leg from training accident…! Hope get back on bike soon. I am though very sick of people saying riders shouldn't train on mx bike etc because of risk of injury! It's seems ok for all other sports…"
Whilst Smith tweeted: "Get well soon @marcmarquez93. Your World Champ was won by you riding on Dirt so don't stop now. Im out on my MX bike"
There was also messages from all over the paddock, including Jorge Lorenzo and team mate Dani Pedrosa, wishing Marquez a speedy recovery, and we would like to add our name to that list. Get well soon Marc.