Marquez curious to see how new surface behaves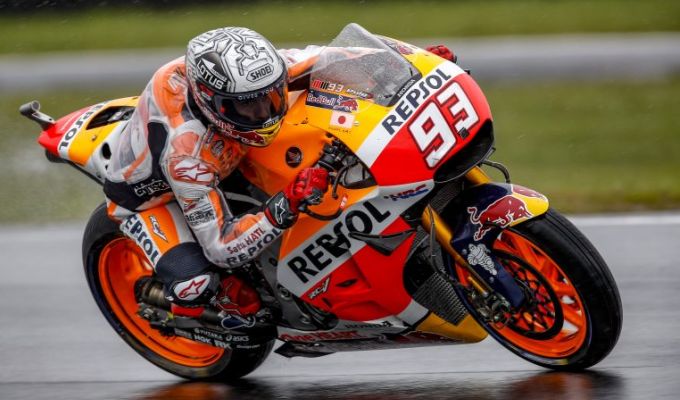 Newly-crowned MotoGP World Champion Marc Marquez has said he is curious to see how his Repsol Honda behaves with the new surface at the Sepang International Circuit.
The 23-year-old crashed out of last weekend's Australian Grand Prix whilst leading the race comfortably. With the MotoGP World Championship already in the bag, Marquez said he was going to ride without the shackles and unfortunately for him, a cold front tyre saw him hit the gravel. 
"In Australia we tried to do a great race, but although we ultimately weren't successful, we always look at the positives," said Marquez.
In this case, I once again learned something and I'll be more careful in similar situations in the future. When you feel good and are really enjoying the riding, the extra confidence you feel isn't easy to control, but we'll try."
With Australia behind him, Marquez is looking ahead to this weekends Malaysian Grand Prix in Kuala Lumpur. The MotoGP paddock come to the SIC every year to test their new machines.
Honda and Marquez struggled massively in February this year, when working on their 2o16 RC213V, however Marquez is hoping the recent track resurfacing plays into his hands and he can search for his sixth win for 2016.
"Now we are in Sepang, a track where we always test in February and therefore we know very well," he said.
"Anyway, when we came here for the winter test, we were still struggling to find our direction with bike set-up. Moreover, soon after that test, they completely resurfaced the track. Therefore, we must wait and see how we will be able to manage this weekend. I'm very curious about the track, to see how much smoother the surface is now and how much faster it will allow us to lap."
Photos via Repsol Honda