Hayden couldn't turn down Repsol Honda opportunity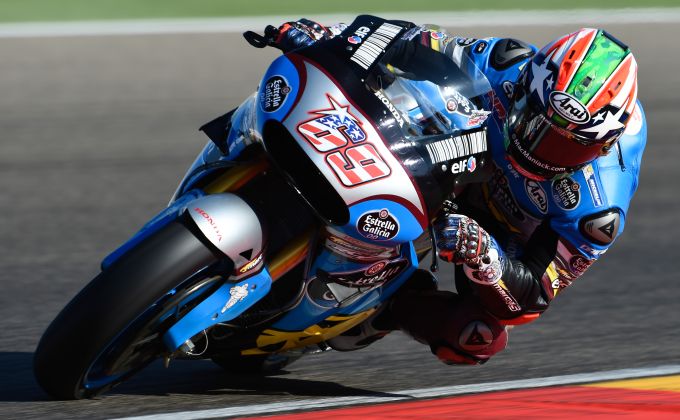 2006 MotoGP World Champion Nicky Hayden said that he couldn't turn down the opportunity to ride for the Repsol Honda team once last time, ten years since his World Championship.
With Dani Pedorsa back in Spain recovering from surgery on the broken collarbone he suffered in last weekends Japanese Grand Prix, HRC called upon the services of the man who bought them the 2006 MotoGP World Championship Nicky Hayden.
The American is currently riding for Honda in the World Superbike paddock and stood in for the injured Jack Miller in the Marc VDS team at Aragon last month. The American said that he didn't plan on appearing again in the MotoGP paddock this season, but the opportunity to once again ride for the Repsol Honda team was too big a opportunity to turn down.
"What can I say? I like racing motorcycles," said the 'Kentucky Kid'.
"So when I got the call I knew immediately it would be a great opportunity to what was my dream team growing up on the bike I won the championship.
"I told my crew chief at Magny-Cours just after coming back from Aragon, I didn't really have a good Friday, and he was like 'no more GPs.' But when I got the call, I said 'oh well, next year.' I'm a softie and I can't say no."
Hayden admitted he had to double take when he saw the offer on his phone. He was in Jerez ahead of last weekend's World Superbike round when he saw a message on his phone he couldn't quite believe.
"It was a real surprise. I woke up in Jerez and saw I had a message on my phone," he said. "I was still half asleep, and caught 'Repsol' and 'Phillip Island' in there somewhere. I cleaned my eyes and read it from start to finish once or twice."
Hayden has always run the number 69 through-out his career, including in the season he won the MotoGP World Championship with the Repsol Honda team. The American did admit that he got a little emotional when he saw the 69 back on the front of the Repsol Honda at Phillip Island.
"Seeing my number on the bike was almost emotional for me, because I have a good history with the team. Honda have been so loyal to me."
Photos via MotoGP.com and