Marquez involved in altercation with Italian journalists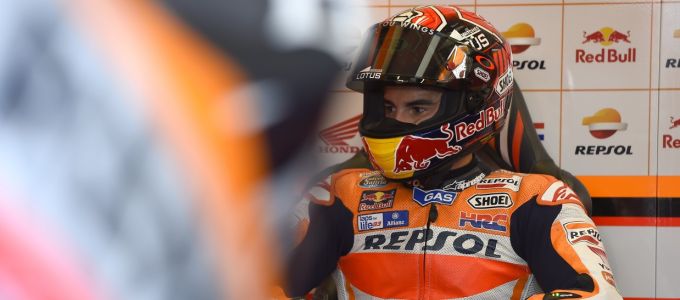 Marc Marquez was involved in a nasty altercation with members of the Italian "press" after they door stepped the World Champion at his family home in Cerveza, Spain, leaving Marquez with a scratch on his neck according to police.
Marquez had been out with his younger brother Alex, father Julia and a friend dirt tracking. Marca say when he returned home, he was greeted by Alessandro Onnis and Stefan Corti along with a camera man. Onnis and Corti are both hosts of Mediaset's controversial Italian TV Programme Le Iene – which roughly translates as The Hyenas.
The duo had approached Marquez when he came, asking to interview the Spaniard. Marc refused which prompted the Italians to go back to their van and get a podium and bottles of champagne, to try and conduct a podium ceremony of their own. Along with the podium, they tried to present Marquez with the 'di Minchia Cup' a trophy of male genitalia, according to eyewitnesses. The trophy is usually given out on the show for a sore loser.
Julia acted angrily at what they were trying to do, and Marc tried to go into his garage before being grabbed around the neck, scratching him in the process. A scuffled ensued, and members of the Marquez family quickly called the police who arrived on site to take the Italian journalists away.
The police arrived quickly and arrested the Italians and took them away. Back at the station the journalists complained that their cameras and video cards were broken and asked to go to the hospital claiming injuries of their own. 
El Iene then posted a message on Facebook posting a picture of both Onnis and Corti with their broken camera equipment, claiming that Marquez "obviously wanted a bigger trophy". This is just the latest of a series of nasty and unsavoury events that have taken place since the clash of Sepang with Valentino Rossi, in what will be remembered as one of the darkest weeks for the sport.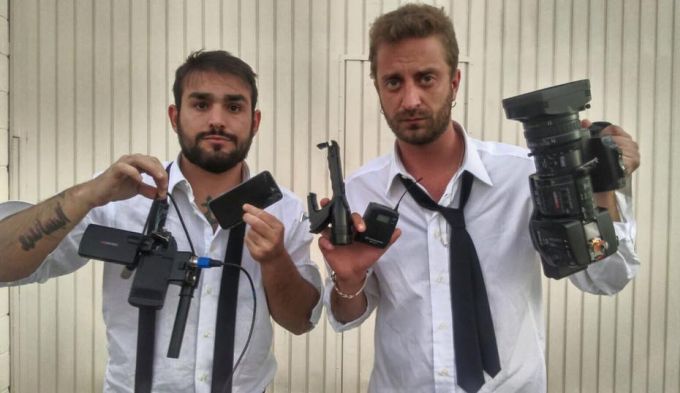 Photos via Repsol Honda and Le Iene Facebook