Jorge Lorenzo leads the way in Sepang on Day Two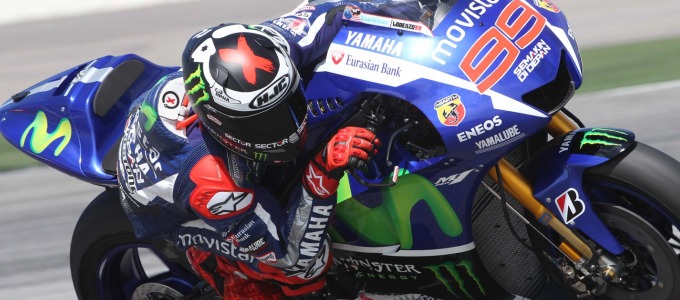 Two-time MotoGP World Champion Jorge Lorenzo ended the second day of testing in Sepang fastest, marking a full cycle to where he was 12 months ago.
The Spaniard took advantage of cooler track conditions on Thursday morning, and was the first, and only rider of the test so far to post a lap under the two-minute mark, with a lap time of a 1'59.963, 0.052 seconds ahead of Andrea Dovizioso.
Lorenzo's test thus far marks a major difference to where he, and Yamaha were 12 months ago. This time last year, Lorenzo was leaving Malaysia, seventh fastest after the first test. He was struggling with fitness and his YZF-M1 wasn't coping with the new Bridgestone tyres. This year, Lorenzo is happy, with a days testing remaining in Sepang.
"1'59 is a good lap time. The other riders couldn't do it because the track seems to be a bit more slippery and bumpy and that makes it more difficult to achieve good lap times," explained the Spaniard speaking after the day.
"Our bike improved a lot over this last year and I feel ready both physically and mentally. All together, we're in a good shape. In the first four hours in the morning I was quite comfortably riding 2'00's.
He continued, "In the afternoon it seemed that the track condition was a bit worse and I couldn't ride as many fast laps. The goal for tomorrow is to repeat the pace that I had today and maybe do even better."
Both Rossi and Lorenzo tried a new chassis for their 2015 M1 during the second afternoon, with Rossi struggling with chatter. The pace of Yamaha will encourage both Lorenzo and Rossi despite the Yamaha not having the completely seamless gearbox at the start of 2015.
Photo credit Movistar Yamaha